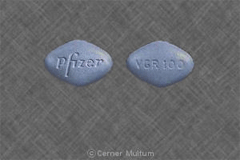 Scientists may be getting closer to developing a female version of Viagra after new research sheds more light on sexual arousal in women.
A team of British researchers from pharmaceutical giant Pfizer performed experiments on female lab animals and found that the electrical stimulation of the pelvic nerve increases blood flow to the genitalia.
The effect was magnified in animals given an experimental drug called UK-414,495, which is thought to stop the breakdown of chemicals involved in increasing blood flow during sexual arousal.
In women who are sexually aroused, blood flow to the vagina, labia and clitoris rises, causing the vagina to relax and the organs to swell. It also increases vaginal lubrication and genitalia sensitivity.
The genital organs of women who have sexual arousal disorder don't respond to sexual stimulation.
"Before this work, we knew surprisingly little about the processes that control all of these changes," lead researcher Chris Wayman said in a statement. "Now [that] we are beginning to establish the pathways involved in sexual arousal, scientists may be able to find ways of helping women who would like to overcome FSAD [female sexual arousal disorder]."
About 40 percent of women experience sexual dysfunction that makes it difficult for them to become aroused.
Wayman said the findings, published in the April 13 online edition of the "British Journal of Pharmacology," indicate that a drug to treat FSAD may be close at hand.
"While the particular chemical compound studied in this research did not prove appropriate for further development, the implications of the research could lead to the development of a product in future," he said.