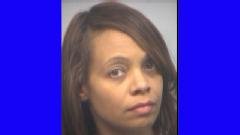 The Atlanta Police Department arrested a Fulton County sheriff's deputy on drug charges, Fulton County Sheriff Official Tracy Flanagan said.
Officials said Deputy Jacqueline was charged Friday night with possession of marijuana and possession of cocaine.
Dunn faces indefinite suspension and an internal affairs investigation is in progress, according to officials.