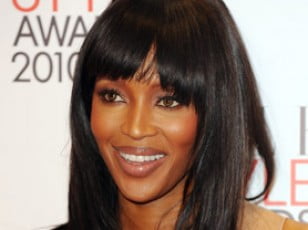 Supermodel Naomi Campbell walked out of an ABC News interview and punched a camera when questioned about whether she was given a "blood diamond" by former president of Liberia Charles Taylor.
Allegations that Campbell was given a large, uncut diamond by Taylor have become center stage at the deposed African leader's trial for crimes against humanity.
Mia Farrow told prosecutors Campbell had received the diamond when the two women were guests at the home of South African president Nelson Mandela, where Taylor was also visiting.
She said Campbell described in detail a middle-of-the-night visit in which she was given the diamond by two of Taylor's men.