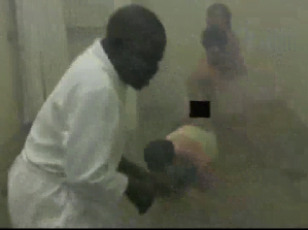 Video Link Inside
Gary Coleman might not have been big is stature, but a newly released video of the deceased actor may reveal why his ex-wife Shannon Price didn't want to leave him.
The clip from the documentary "Midgets vs Mascots" popped up on kikster.com and shows the actors' private parts exposed.
The owner of the footage is threatening to file a $10,000,000 lawsuit if the clip isn't taken down according to TMZ.
Ben Carlson, the director of the documentary is outraged calling the clip "a direct and blatant violation of our Rights and quite frankly offensive on so many disturbing levels.
He wants the footage immediately removed or be paid $10,000,000.
View the NSFW clip HERE.
View cease and desist letter HERE