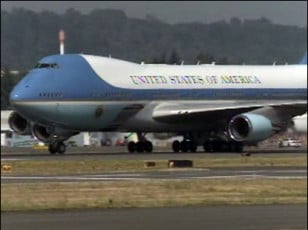 Reports from komonews.com: F-15 fighter jets scrambled from Portland to deal with an unknown aircraft that had entered restricted air space over Western Washington caused two sonic booms that were heard across a wide swath of the region, the FAA reported Tuesday.
Several calls from worried residents from Olympia to Edmonds flooded emergency dispatchers and the KOMO Newsroom reporting two distinct explosions that rattled windows and shook homes around 1:50 p.m.
The FAA had restricted a large area to aircraft over Seattle due to President Obama's visit.
A spokesman with the Oregon Air National Guard said two F-15s from their 142nd Fighter Wing were scrambled on a "real world mission" from their base at Portland International Airport but could not elaborate on what the mission entailed.
Det. Ed Troyer with the Pierce County Sheriff's Department says that the boom has brought down 911 service across parts of Pierce County.