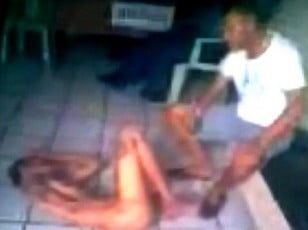 A cell-phone video, showing a suspected robber screaming in pain as an alleged police chief yanks on a rope tied to the victim's genitals, has sparked outrage in the Philippines.
This is not the first time police in the country have been criticised for brutality, but the public has not before seen such an incident caught on tape.
It is unclear when the tape was shot, but a local televison station broadcast it on Wednesday.
The newly elected government government in Manila, the capital, has relieved 11 officiers from duty and is investigating.