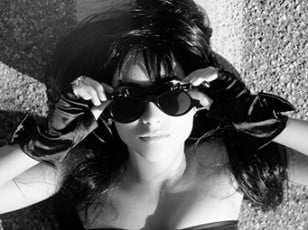 Natalia Kills is slated to be on her UK and European tour through October 2010. Starting her show in London, she will make her way through Manchester, Glasgow and Birmingham during her first week. Other venues for her tour include stops in France, Belgium, Luxembourg, Sweeden, Denmark, Finland, Germany and Austria. Natalia will begin her US tour starting with Miami Beach on 11/05/10. Other US venues include Orlando, Tampa, Atlanta, New York, Chicago, Minneapolis, Los Angeles, Portland, Seattle, and San Francisco.
Natalia Kills has enjoyed a wide range of success in her short life. Currently as a singer and songwriter, she has previous experience as an actress as well as other media venues. Born in Britain, Natalia was a regular cast member of The Archers – a BBC radio show. She was also cast in the TV comedy series, All About Me, which was based on the views from a cerebral palsy family member. After finishing the TV series in 2003, she looked to broaden her horizon.
Soon afterwards, Natalia signed to a UK record company and recorded her debut single, Don't Play Nice, in 2005. However, after debuting at 11 on the charts, she requested to be released from her contract. Yet she has been keeping herself well marketed by having her songs featured in Disney films including Sleepover and Just My Luck. Natalia has even had her songs featured on the US series show, Entourage.
Releasing her debut album, Perfectionist, Natalia continues to blaze new trails. She is currently signed on Will I Am/Cherrytree/Kon Live/Interscope/Bozadya/Dandyville Records. Her first single, Mirrors, features Akon and talks about female empowerment through the metaphors of mirrors.