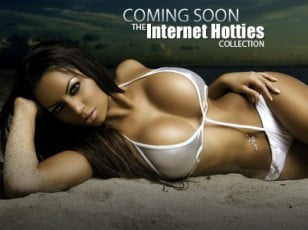 Are you interested in being featured on the internet's hottest urban website www.fevermagazine.com?
Starting this summer Fever Magazine will feature a collection of the sexiest model's and photographs from all over the world. Each model will be hand-picked and Fever Magazine certified to appear in our exclusive new online gallery dedicated to the internet's hottest models around the world.
What are we looking for?
We are looking for sexiest female models that would like to add their existing photo sets to our new online photo gallery section on FeverMagazine.com called "Internet Hotties".
What are the benefits?
Gain more worldwide exposure.
You will be promoted through the entire Fever Magazine social graph and included in e-blasts and newsletters.
You will be able to include this to your model resume and websites.
Extra exposure is possibly if you are chosen as the "Hottie of the Month".
To be eligible:
o You must be at least 18+
o You must have at least 5 or more professional urban style glamour photos (You must own rights to use them, or we can provide release forms for your photographer upon request.)
o Only tasteful Lingerie, swimsuit, implied nudes, shorts, and form fitting dresses in the photos will be accepted for consideration.
If you are eligible?
We will email you our Internet Hotties questionnaire.
After we receive your answers to our "Internet Hotties" questionnaire and at least 5 quality photos (please no watermarks or logos we will add these during the gallery creation process. Photographers name will be included) we will begin working on your gallery immediately. Expect a turnaround time of least 1 week.
Interested? Email models@fevermagazine.com and least 5 photos that fit the criteria above or click here.