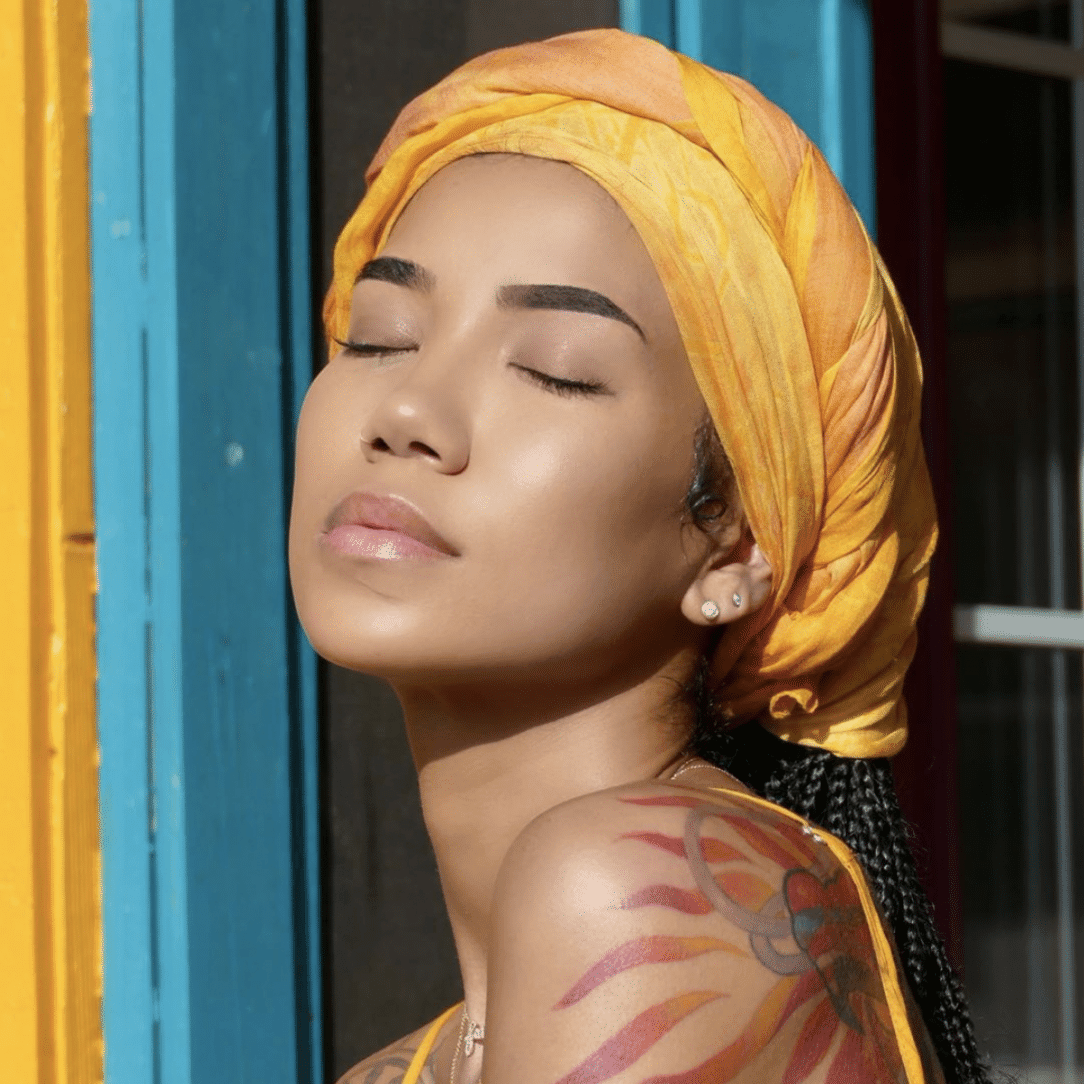 Jhené Aiko has gifted fans with her third studio album titled Chilombo.
"Chilombo is a word that means 'wild beast' — they're strong, confident and graceful," she told Billboard in the week leading up to the album's release. "Beasts are also beautiful."
Jhené Aiko has a liking for smooth melodies that bring out her peace and sexiness. Compared to her other tracks such as Trip. Which was accompanied by a poetry book and short film, Chilombo is more laid back and grounded. Instead of hefty explorations of grief, she focuses on life's post-breakup. Lyrics like:
"Flexin on my exes in my Model X/Pretty little skinny little bitty/Body Model X." By the end of the song she's so charged up that seeing her replacement "boosts her self-esteem." Show her growth.
Jhené Aiko mentions that her new album Chilombo 
"Is an introduction to sound bowls for people -who don't really know about them – this is me introducing my newfound love.
The bowls I use are crystal alchemy sound bowls made from gemstones and infused with things like platinum or made out of rubies and diamonds – and all of these different elements and properties contribute to their healing properties."
Aiko is also wanting to bring this spiritual sound to her live performances. She has revealed that she wants to use her space on stage to provide guided meditations alongside playing her alchemy bowls. While at Coachella this year.
"I cannot wait to do a more immersive sound bath experience for you guys. This is what I am here to do, and I am so grateful for the peace and clarity I have found on my path."
Last update was on: September 6, 2023 6:21 pm