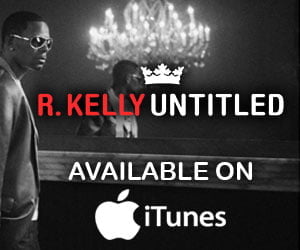 R. Kelly, "Untitled" (Jive Records)
When it comes to R&B raunch, no one does it better than R. Kelly. The man has more songs about sex than there are ways of actually having it. From "Bump N' Grind" to "The Greatest Sex" to "Sex Weed" to "Freaky in the Club," Kelly has more than proven that he is the undisputed king of salacious sex songs.
But he is also a musical genius who over his nearly two-decade career has given us beautiful love songs, inspirational gospel tunes and stirring, emotional tales that sound like soundtracks to our own relationships. It's that balance that has made Kelly such a unique figure in music. Yet over the last few years, that balance has been out of whack, and with little exception, all we've gotten from Kells is an overload of musical porn.
On "Untitled," he has reached the saturation point, even for the most rabid Kells fan. While the CD is musically rich, for the most point, it sounds like the ramblings of the dirty old man you try to avoid having eye contact – or any contact – at a party.
Part of the reason the sex talk has no sex appeal this time around is because there's little of the wit and humor that made his other songs so memorable, and hilarious. Songs such as "Go Low" and "Bangin' The Headboard" sound like they could have been done by a Trey Songz or any other generic R&B soft-core singer – and Kelly is so much more than that. On "Exit," he actually sings, "You've got pretty teeth," which may qualify as the world's worse pickup line.
And on "Text Me," he whines, "Text me back something freaky, show me how you really wanna do me, I'm at my home, sippin' on Patron, I'm all alone, baby text it to my phone." That sounds more sad than sexy.
The frustrating thing is that he offers this vapidness with melodies that are rich and alluring; you just wish he had better lyrics to go with the music. Those wishes are realized on a few gems, such as the gorgeous, poignant ballad "Elsewhere," and the ridiculously titled "Pregnant," with Tyrese, Robin Thicke and The-Dream.
But on the whole, this is a one-dimensional CD from a multitalented artist who is capable of doing much better than he delivers here.
CHECK THIS TRACK OUT: It's R. Kelly like you've never heard before on the Jamiroquai-sounding, club-centric "Be My No. 2" – it's as hilarious as it is funky.
From AP