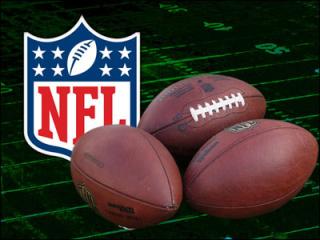 The NFL passed a form of modified sudden death overtime Tuesday at the league meetings in Orlando.
Owners passed the vote by a count of 28-4. The changes will apply only to the postseason, though the league may reconsider adapting them for the 2010 regular season in May.
The modified sudden death rule means both teams get opportunities for possessions in overtime (fumbling away a kickoff would count as an opportunity) — if the first possession doesn't end in a touchdown, offensive or defensive. The sudden death format would resume thereafter.
Falcons president Rich McKay acknowledged this creates two sets of rules for the regular season and the playoffs.
"Part of the reason we have different rules is because we have different consequences," he said.
But McKay said "there was certainly sentiment in the room to discuss having this rule in the regular season."
More study is needed before such a change is made, but McKay said owners might consider making the change for the regular season as early as their May meetings.
Several owners and coaches had expressed skepticism about changing the overtime rule. But commissioner Roger Goodell endorsed a change on Monday when he said it was "very much worth consideration."
McKay said such skepticism was subdued as the committee explained to league stakeholders why the rule needed to change and how it would benefit teams. One of the motivating factors, he said, was preventing a Super Bowl from ending with a team winning the overtime coin toss, moving the ball about 20-30 yards and kicking a long field goal.
"This brings in defense," Colts president Bill Polian said. "It allows your defense to play. They don't have to defend 40-45 yards anymore. They can defend 60-65 yards."
McKay said several owners stood up to endorse the rule change as it was debated, and he acknowledged the competition committee had to convince some coaches about the worthiness of the change.
"There were plenty of people — myself included — who were not inclined to be in favor of this," Polian said. "But once you saw the statistics … it became obvious that we really needed to do something.
"Many, many more people said 'Yeah we can see that this is a problem, and it needs to be changed.' "
The four dissenting teams were the Bills, Vikings, Ravens and Bengals, the Washington Post reported.
(USA Today)