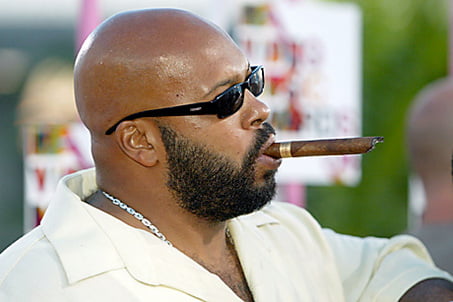 From (AllHipHop News) Police are seeking Hip-Hop mogul Marion "Suge" Knight for allegedly beating and robbing Luniz group member Yukmouth.
According to TMZ.com, police were called to Ralph's supermarket in the San Fernando Valley.
Knight and an entourage of 10 men apparently accosted Yukmouth around 10:00 PM last night.
They then allegedly stole $92,000 worth of jewelry from the Oakland rapper, who is best known for the hit "I Got 5 On It" with The Luniz.
Police are also seeking Knight for warrant over a previous misdemeanor offense.