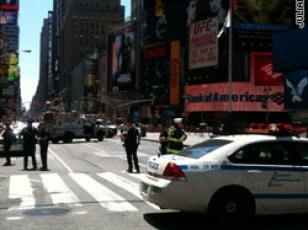 (AP) — Police are investigating the discovery of a suspicious package near New York City's Time Square.
Police say the bomb squad is responding to the area near 46th Street and Broadway to examine what appears to be a small, white cooler left on a sidewalk.
Several streets have been closed as a precaution because the cooler was found a few blocks from where a smoking SUV and failed car bomb was found Saturday night.
No other details were immediately available. The call was received around 1:15 p.m