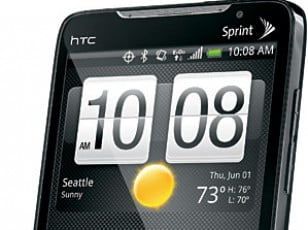 Ozcarguide.com Reports: Sprint may have plans to release the HTC Evo 4G ahead of the rumored June 6th date as information leaks from an Android certification engineer working on the development of the Sprint 4G apps for the Evo.
Mike E from DroidedUp.com had mentioned that his source, the Android certification engineer working for Sprint, answered a few questions for him recently that hinted on the early release date. Now before you read what the engineer had to say, we must advise that you take the information with a large grain of salt. Why? Simply because he is an engineer. Based on my past experiences working in the IT industry, we used to mention earlier release dates to our engineers so as to push them to make the deadline. If anything, OZCAR suspects the HTC Evo 4G won't come anytime before June 6th and this is just wishful thinking on the part of DroidedUp.
HTC Evo 4G early release date
Here is a snippet of the conversation they had with the engineer showing his accreditation and the relevant part:
"[I'm a] Android certification engineer (build test apps for Sprint android extensions and review CTS results from device manufacturers), plus Sprint Navigation certification owner…
Question: The week of June 6th or sooner release?
Answer: Sooner."
OZCAR says: Let's see if any further information develops that also suggest an early release shall we.