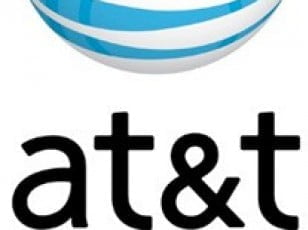 Ladies and Gentleman, unlimited smartphone data from AT&T is a thing of the past. Or at least it will be as of June 7th. Starting that day, AT&T will introduce two new data plans to replace its current $30 unlimited smartphone plan. Without a bunch of preamble and crying over the changes, here's the skinny on the plans that AT&T says will make it possible for "more affordable for more people to enjoy the benefits of the mobile Internet."
DataPlus
* 200MB of data for $15 per month. AT&T says this will be enough data to meet the needs of 65% of its smartphone users. If you go over the 200MB cap, AT&T will charge you $15 per 200MB of overages.
DataPro
2GB of data for $25 per month. According to AT&T, only 2% of its smartphone customers manage to blow through more than 2GB of data per month. Go over the limit and you'll be charged $10 per GB.
Tethering
Smartphone users that want tethering and have a DataPro plan can add the feature for $20 per month. This means you'll be sharing 2GB between your phone and your laptop for $45 per month. Not great at all, but remember this: A 5GB data card plan costs $75 per month. This means — with overages — you'll be able to have 5GB of smartphone and tethering data for $75 and not have to worry about two contracts. Oh, and "Tethering for iPhones will be available when Apple releases iPhone OS 4 this summer." About bloody time.
iPad
The $29.99 unlimited data plan for the iPad has not escaped the chop. Starting June 7th, new iPad customers will have two options: $15 for 250MB and $25 for 2GB of data. Any iPad customers who wish to stick to the $30 unlimited plan are free to do so, but AT&T is hoping most people will opt to save $5 and change plans.