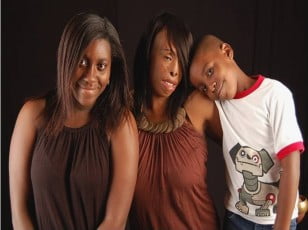 Arkansas Designer, Linda Rowe Thomas, debuts The Romás Collection at New York Fashion Week
Little Rock, AR-August 16, 2010-Linda Rowe Thomas, designer and CEO, will introduce The Romás Collection at New York Fashion Week Monday, September 13, 2010 at Skylight West in New York, NY. The collection is shifting the direction of fashion with classic and contemporary style inspired by Jackie Kennedy Onassis.
Linda founded Romás in November 2001. The one of a kind couture and ready to wear collection embodies timeless classics and contemporary style. In March 2009, Thomas was inducted into mainstream fashion with the introduction of her collection during The Designers Choice Fashion Preview alongside Korto Momulu and Jerell Scott of Project Runway. The Romás collection has since premiered in the LA fashion circuit and was featured among new designers during the New York Fashion Week pre-show in February 2010.
Designer Linda Rowe Thomas, originally from Douglassville, TX, takes pride in fashion and inspiring others to look beyond their circumstances. The self taught, Atlanta High School graduate (class of 1988), lives with hand and face scarring resulting from a house fire at the age of 2. She uses fashion to help support young burn survivors.
She inspires many to embrace their inner potential and never succumb to adversity. Thomas serves on the committee of Camp Sunshine, which is an organization for young burn survivors. "It's extremely important to me as a mother to instill faith and the power of believing in yourself into my children. They are the constant driving force in my life. I want to empower them by example with the knowledge that anything is possible when you work hard and never give up." – Linda
The Romás Collection is currently available at Jeante and Box Turtle in Little Rock. The New York Fashion Week Spring 1 Summer 2011 collection fashion show will be held Monday, September 13, 2010 at Skylight West, 500 West 36th Street, 6th Floor, New York, New York 10018. Please RSVP to [email protected] or call 212-252-2527.