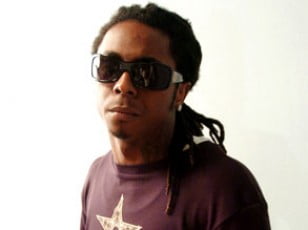 In yet another letter home to family, friends, and fans, Lil Wayne shows how much he appreciates everyone.
Only five months into his one year jail sentence for carrying a loaded hand gun, Dwayne "Lil Wayne" Carter has been busy writing not just lyrics  for his upcoming album, but heartfelt and sincere letters to those who mean the most to him.
In this last letter, which was posted on his WeezyThanxYou.com blog, Wayne writes letter number 5. He talks about how he's steadily hitting the weights but doesn't want everything thinking he's going to come out looking like Deebo (HA!). He also talks about how great he is in the card game Uno stating, "Last night I kicked ass in UNO!" 
Weezy also gives a special shout to his mom, all of his kids, fans, the Young Money fam and even Hollywood bad girl Lindsay Lohan in a statement saying, "Hey Lindsey, glad it's over doll. I should have written her huh?"
In the letter name references all four of his children by their nicknames to tell them how special they are to him and he also tells the readers to be on the lookout for both of his upcoming albums, Nino 3 and I Am Not A Human Being.