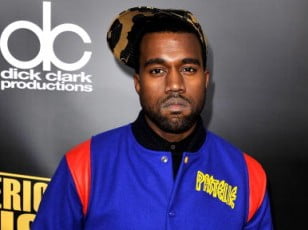 After the big MTV Music Awards debacle and several red carpet faux pas', Kanye West is doing everything and anything to bring back his fan base. His biggest announcement yet? Good Fridays! Not the actual religious holiday we all know, but Kanye's version of the term.
According to Mr. West's latest tweets as of last night (August 22), here's what he had to say, "I know y'all need the music so I'm dropping 1 new song every weekend until Xmas.  It may be my song, it may be a new Jay song, etc," Kanye tweeted.
For those of you trying to count that up… that's 18 new songs folks!
He also let the fans know how hard he has been working to ensure that his label, G.O.O.D Music, puts out a quality product. While we all sit on pins and needles anticipating the release of his untitled 5th studio album, Mr. West and that mad scientist brain of his are working in conjunction to scheme up ways to promote his latest works.
"I'm calling it good Fridays. Yall know every Friday yall gone have a new joint from our family. We look at the game completely different now," Mr. West added.  "It's about the fans. No more holding back. That's why I dropped see me now… It wasn't about me it was about the Summer the BBQs etc."

I, for one, cannot wait until I hear it… sans that track with Beyonce and Charlie Wilson!