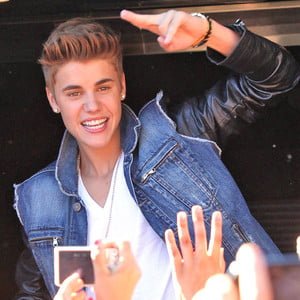 The Biebs is officially a grown man now.
Justin Bieber graduated from high school last week on June 28.
Although the "Boyfriend"  singer didn't get a chance to do the traditional walk across the stage at the St. Michael Catholic Secondary School's ceremony, his name was shown in the schools program and was called by the schools administrator.
Not a lot of people realized that Justin was continuously working to finish school behind the scenes of also working on his latest album, "Believe". He finished up all his required course work to earn himself a diploma as part of the 2012 graduating class.
Big up to the boy Bieber. I'm sure somebody will be selling their graduation program on ebay or some other auctioning site.