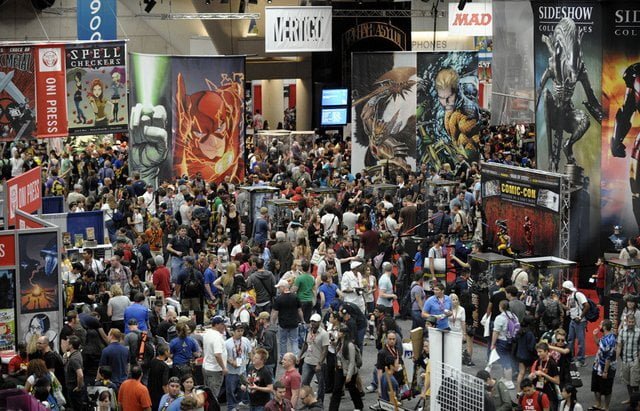 No longer is Comic-Con the mega hub for comic lovers around the world to simply just "meet up" to see who has the vintage Star Wars comics or unreleased Batman superhero cards. The event is turning into something much larger than life.
Warner Bros. Entertainment, for the first time since it's taken over the event, has decided to take an "extra" step beyond the ordinary by adding the Extra stage at the San Diego festival.
Extra at Comic Con will be a free outdoor entertainment festival held in on the "Extra" named stage in an open field adjacent to the Hilton San Diego Bayfront Hotel, featuring a series of concerts and screenings that will go on during the traditional Comic-Con International at San Diego's Bayfront Park July 12–14.
Extra at Comic-Con will be a live, multi-day entertainment experience capturing all the excitement of the Studio's fan-facing properties: From The Lord of the Rings to the DC Universe, they're all here!
Reps for Warner Bros. stated that the event had outgrown the more traditional indoor convention center need, and thought that by adding more on the outside, it would draw an even bigger crowd.
It is expected that more than 140,000 people will be in attendance at this year's event. It has yet to be revealed what screenings will be shown or what musical acts will be performing at the festival.