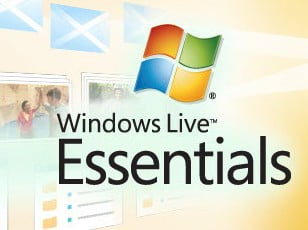 Microsoft has been creating tons of free software behind the scenes for a long time. unknown to many people is a suite of software called Windows Live Essentials. The suite consists of the well know Windows messenger but the real gems of this suite are found in the other little known programs.
1) Windows messenger – This is a program we all know from past version Windows. It was the messaging program that used to come pre-installed on every windows based PC. Now it is available as a souped up free download and included in Windows Essentials suite.
2) Photo Gallery – This is a great little photo management tool that allows you to organize, share and edit the photos on your computer. Of course there's a lot more to it than that because not only will this tool let you to share your photos with others it will do the same for video, find the friends your looking in the photos on your computer using face recognition and then share you photos directly with your facebook and flickr accounts.
3) Movie Maker – With a feature call AutoMovie we thought that this program deserved a good look. AutoMovie is a cool feature that allows you to select a bunch of photos and videos from your pc's hard drive and after selecting a theme will automatically add transitions and a stylish look and combine theme into one video. Movie Make also allows for simple video editing and video sharing from your PC.
4) Live Mesh – Little known to many people is the Skydrive services of Microsoft. After you sign up to Skydrive you will be giving 25GB of free storage space. What Live mesh does is take 5GB of that space and uses it to give you a way to sync files on your computer with another one such as a work computer or laptop. It does this by backing up your files and making sure that your local copies are up-to-date on all your computers. This eliminates the need to carry are USB sticks and email files to yourself.
5) Mail – Is a FREE alternative to Microsoft Outlook and is actually pretty good. It includes a Calendar and the ability to send a large amount of photos to family and friends through the skydrive service.