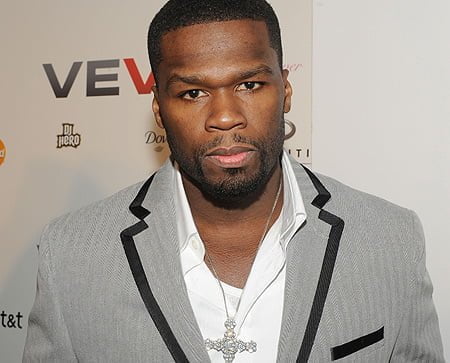 He wanted to get Rich or Die Tryin', and it's fair to say 50 Cent has achieved his goal.
We hear the hardman rapper raked in £50,000 for uttering one word at a launch party on Thursday.
And the word in question? "Hey."
Yep, that's £16.6K per letter. Incredible! Fiddy – who is in the UK on his Before I Self Destruct tour – was wooed by the owners of flash new Liverpool club Bamboo to attend its opening night.
And the extravagance didn't stop at his super pay packet – he also had a budget-busting rider to match.
Once he'd been ferried by a Hummer Heaven stretch limo to the city's first seven-star club, his entourage had magnums of Cristal and Dom Perignon champagne on tap – served up by two models.
Our spy says: "It was the most blinging night ever.
"People thought 50 Cent might perform a track or two, given the massive fee, but he just greeted the crowd with a 'Hey' and got back to his two personally requested ladies, who were lavishing booze on him."
 Source: The Daily Mirror