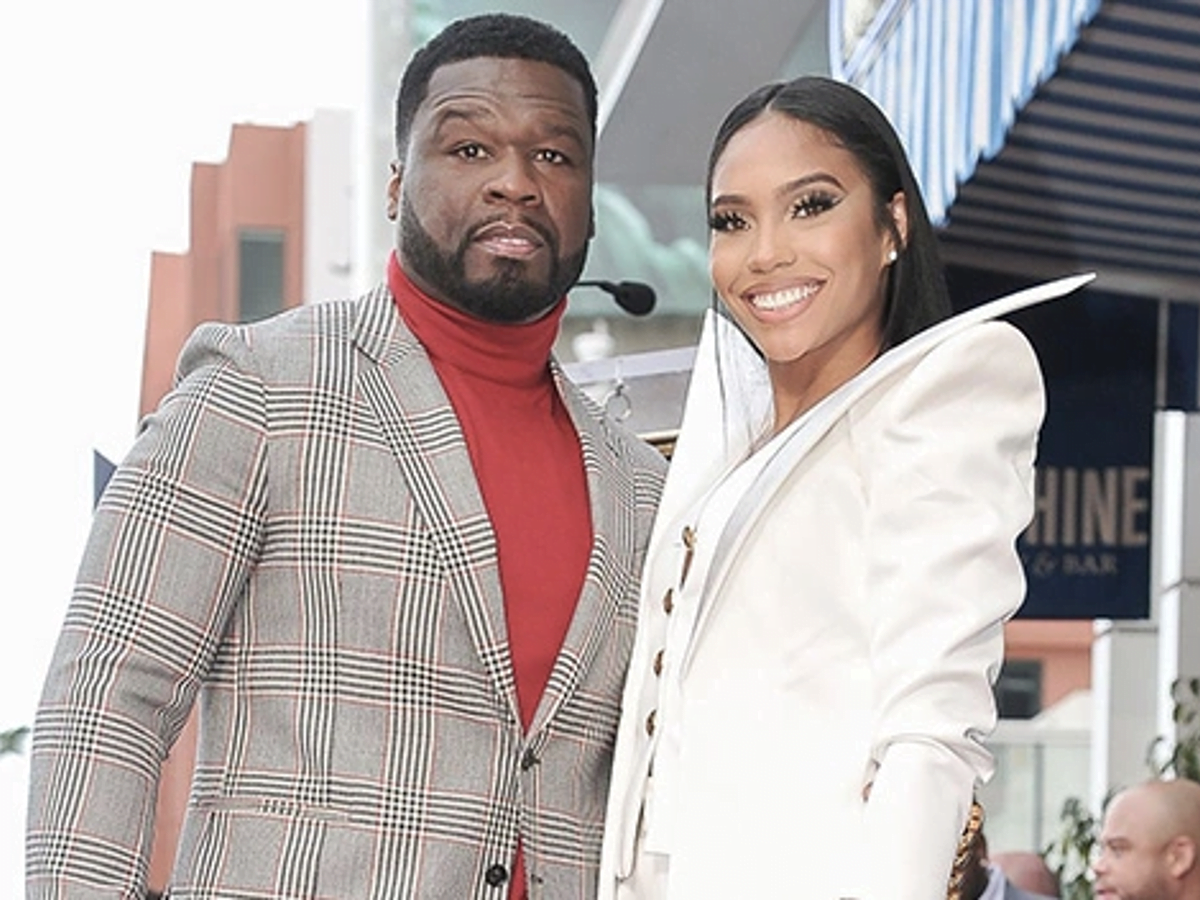 HOUSTON, Texas – Famous New York rapper 50 Cent, whose real name is Curtis Jackson, hilariously reacts to his girlfriend Cuban Link's funny TikTok video of him.
On Tuesday, Cuban Link, whose real name is Jamira Haines, created a hilarious video on her TikTok account showing a photo of 50 Cent's dramatic weight loss. She then later posted the same TikTok video on her Instagram account, which got everyone's attention. The cheeky lady even included the hashtag #sorrybabyhadtodoit on the caption.
50 Cent's drastic weight loss was for the 2011 film 'All Things Fall Apart.' He played the character of a promising American football player who had cancer and suffered enough that his other foot is already on his grave. 50 Cent dropped around 60 pounds for the role, making his weight loss quite dramatic based on the newly surfaced photo via his girlfriend's social media pages.
Cuban Link's funny Instagram post quickly got over 70 thousand likes a few hours after posting. Some of her fans took to the comment section to say they are waiting for 50 Cent's clap back. And while many of her fans were getting in on the joke, 50 Cent doesn't seem ecstatic about it.
View this post on Instagram
The rapper took to his Instagram account to share his reaction, reposting the video his girlfriend shared around an hour later. In the caption, 50 Cent wrote that he would throw his girlfriend's phone out on the highway. However, it's all in good fun, and the rapper's post was a hit to his nearly three million fans.
With his funny reaction to his girlfriend's video, other celebrities and fans flocked and started ribbing the rapper more. Fellow rapper Kash Doll even said she couldn't stop laughing, while a fan cheekily said that it's 25 Cent right there, referring to his massive weight loss. Many other fans also commented their support and praises to Cuban Link, saying she's got the point on this one.
Last update was on: September 20, 2023 1:50 pm