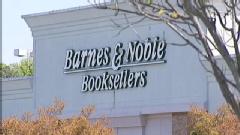 COBB COUNTY, Ga. — The Cobb County Police Department arrested a 60-year-old man on suspicion of public indecency and child molestation at a Kennesaw bookstore.
Police said witnesses told them Gary Wayne Garvin of Powder Springs was sitting in the children's book section of the Barnes and Noble, fondling himself in the presence of underage girls. The incident happened April 6 at the store's location on 50 Barrett Parkway, police said.
Garvin has been processed through the Cobb County Adult Detention Center and was released on a $40,000 bond.
Channel 2 Action News reporter Ross Cavitt is covering this story and will have more details throughout the day.