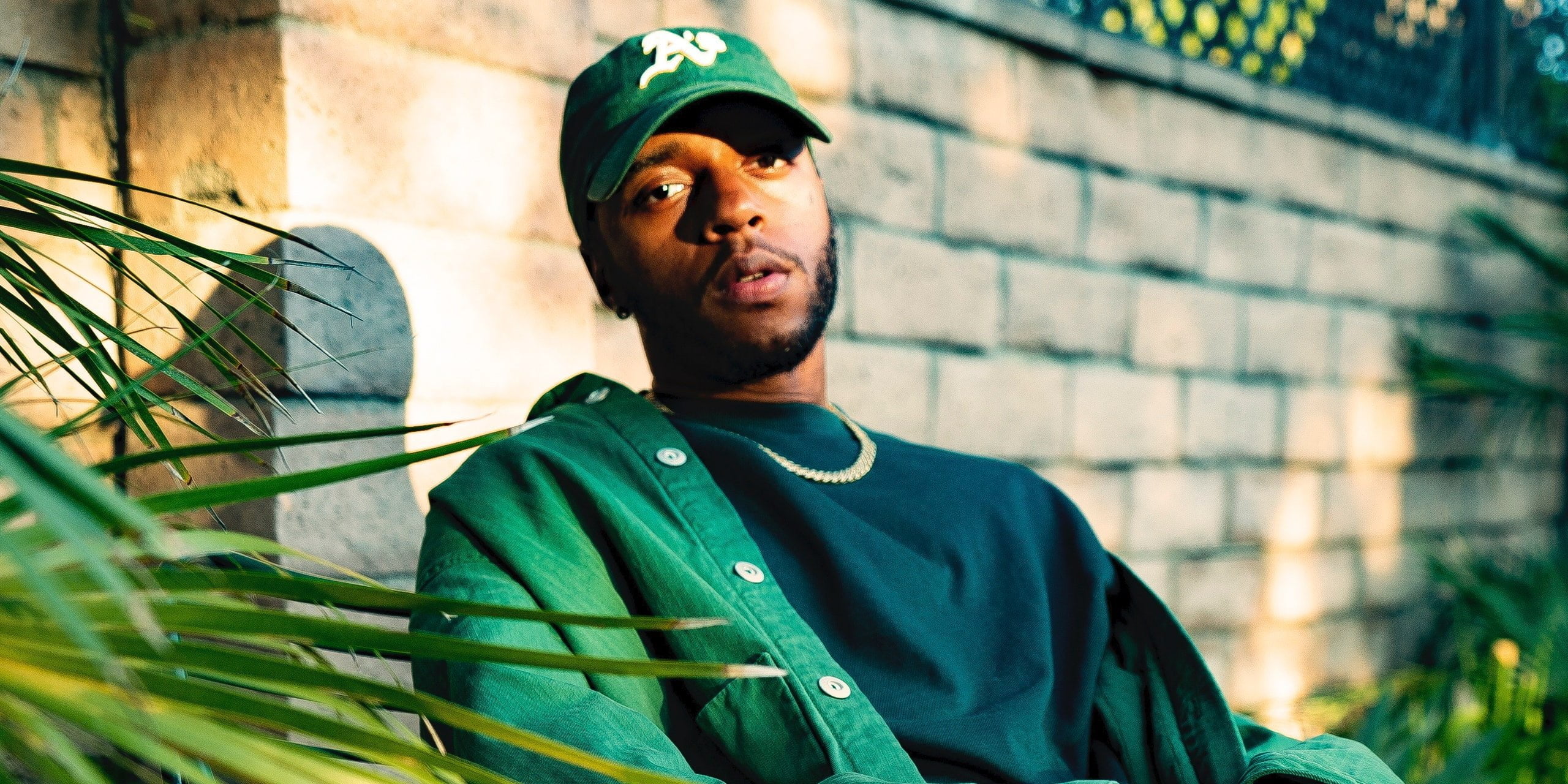 Wanting to take the marketing world to another level. 6lack has elevated the scenes by giving fans not just music with his new 6 track EP 6pc HOT (below) but with 600 Degrees his new hot sauce brand for his fans in L.A. Delivered to you by a self-driving machine- created by robotics company Cyan. Assessable at his website starting June 29th. They can reserve a delivery window through a folder on the 6lackbox website. If approved, 6lack's team will prompt the self-driving machine. Then it will appear at one's front door with an exclusive bottle of the sauce prior to its wide release.
Atlanta residents get a gift as well and are able to get a taste of 600 Degrees as well. 6LACK partnered with Postmates and restaurant Goodfellas Pizza & Wings, a pre-eminent food establishment being brought to the projection by the crooner's Black Business initiative. Ending today for customers who order the hot wings meal through Postmates will obtain a free bottle of the new hot sauce. And receive a custom 6LACK wing item for $6.
In a recent interview with Rollingstone, he shared his views with them. Directed about the human-less delivery that may offer to some of the relief. For those timid about allowing deliveries during COVID that this is "fun and it's timely," 6lack says. "We've been trying to practice social distancing, so we didn't want more people pulling up to people's houses."
Even supporters across the way are able to get in on the act. The first 60 Australian devotees will also receive a special t-shirt with orders through Butter.
6LACK also collected 25,000 addresses of prospering Black-owned businesses for an Amazon card giveaway dubbed 6LACKCARDS, which will give boosts towards financial independence.
The 6LACKBOX now boasts updates such as voter registration tools and a contact sheet for Black businesses. And pending access to a Black author history reading list, social justice reform information along with much more.
Coming Up
Next week Amazon releases preloaded Amazon "6lackcards". Gift cards for up-and-coming black entrepreneurs, who submit their ideas and business plans to 6lackbox. They'll be able to utilize the cards for equipment and supplies on creative projects.
"Coming from the area that I come from — and knowing that things were a lot different a long time ago, and seeing how much things can change  — entrepreneurship is something that I try to teach to the people around me too," 6lack states. "So that they can branch off, do their own things, and have their own ideas. I know that, when it was me back at my old engineer's house, it was just having the computer and the microphone that literally propelled everything else."
Last update was on: November 29, 2023 6:56 pm