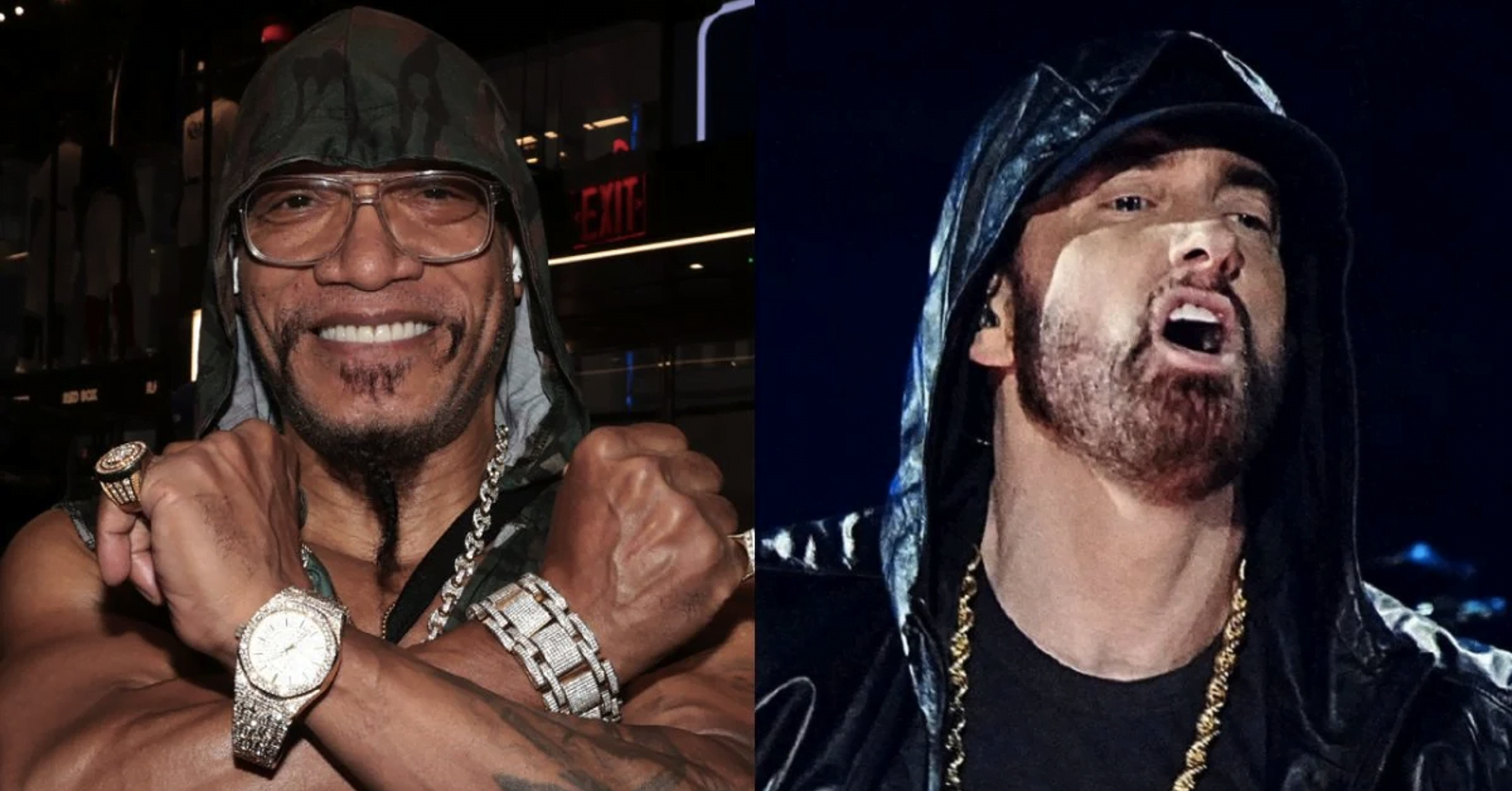 Melle Mel of Grandmaster Flash and the Furious Five has become the target of ridicule on social media platforms for his latest song attacking Eminem. This freshly released track is a reply to Eminem's verbal attack in "Realest." The video, titled "Melle Mel's Response to Eminem's Latest Diss," was made available on YouTube recently. Within it, the iconic rapper makes references to The Game and Pee-Wee Herman as he criticizes the renowned artist from Detroit.
In his lyrics, Melle Mel compares Eminem to a stain on the elevator floor of rap and questions why he's avoiding The Game while attacking his name. He also alludes to the absurdity of including Pee-Wee Herman in the hall of fame. Additionally, he taunts Eminem with threats of physical harm and legal action and accuses him of misusing medication.
However, the public reception of Melle Mel's track has been overwhelmingly negative, with many fans comparing it unfavorably to Nick Cannon's failed attempts to disparage Eminem. One listener declared that he never believed anyone could craft a worse insult than Cannon's, only to be proven wrong by this new release. Another remarked on the embarrassment Melle Mel has brought upon himself, criticizing his claim that opposing Eminem would be the "easiest thing he'd ever do."
Even fellow rapper Kxng Crooked chimed in with his dissatisfaction with the diss-track, bluntly stating, "Not feeling it." The response from social media has included mocking commentary, such as one individual praising Melle Mel's ability to count in the song, to which Crooked expressed his disdain.