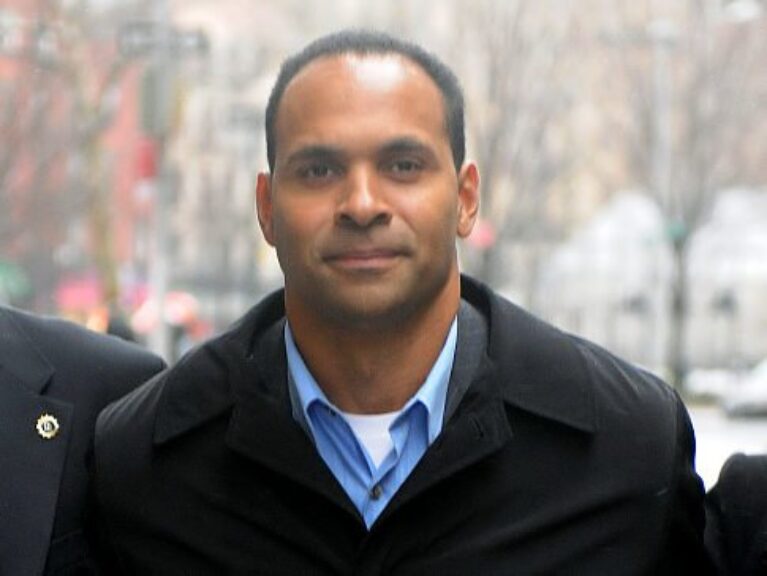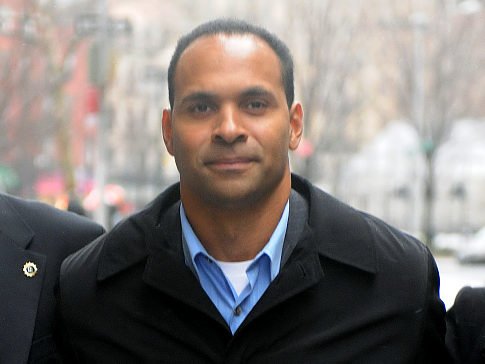 Former sportscaster Marvell Scott was charged Tuesday with raping a terrified 14-year-old runaway – and claims he's being framed.
"This case boils down to an attempt to shake down Dr. Scott by a pimp and two prostitutes," his lawyer, Richard Portale, said after arraignment in Manhattan Supreme Court.
"There was no sexual intercourse."
Prosecutors – who hit Scott with a felony rape charge that carries seven years in prison – told a much different story.
They said the victim was a 14-year-old who ditched her residential school in upstate New York and came to the city to meet pals in June 2008.
In Times Square, the girls met with a pimp who told them they could get money to buy food by selling sex. A short time later, they bumped into Scott, prosecutors said.
"They discussed the prostitution of the 14-year-old victim," said Assistant District Attorney Lisa Friel.
Scott, 36, allegedly paid the pimp and took the 14-year-old and a 16-year-old back to his apartment in Midtown.
"The victim was very scared, very reluctant to go through with the act," Friel said.
She fled, but when Scott demanded his money back, the 16-year-old talked the younger girl into going back.
"Mr. Scott had sex with the 14-year-old in his bed," Friel said.
Twice she asked him to stop, prosecutors said. "Just a little longer," he allegedly told her.
After they left, the 14-year-old was abandoned in Times Square, where a passerby let her use her phone.
She called her mother, and they called cops, prosecutors said.
Prosecutors said it took a year and a half to get an indictment because they had to interview the girls at different upstate schools, collect surveillance video and arrest the pimp.
He told them that a few days after the incident, he got a call from Scott "asking if he could get with the young woman again," Friel said.
Phone records from Scott's cell phone confirm he made a call.
When cops questioned Scott seven months after the alleged rape, he denied he had ever seen them.
His lawyer now says Scott met the pimp and the girls on an innocent walk in Times Square.
"They asked him to use his bathroom," Portale said.
When Scott realized the girls were up to no good, he kicked them out.
"This indictment is based on the testimony of a runaway from Albany," Portale said.
"She'd stolen two cars … property from the cars to buy drugs," he added. "She cries rape, forcible gunpoint rape, and she recanted. She's admitted to all this."
Prosecutors said the teen initially did claim she was forced into Scott's bed but later withdrew that.
In addition to rape, Scott is charged with patronizing a prostitute and endangering the welfare of a child.
Prosecutors said they offered to let him plead to the endangerment charge to spare the girl, now 15, the ordeal of a trial.
The incident happened while Scott was the weekend sportscaster on Ch. 7.
Last April, he suddenly disappeared from the station, insisting he was just "taking some time off."
He never returned to the airwaves, and told the News in June that he was leaving TV to focus on a sports medicine career.
Scott recently traveled to Haiti to be part of a doctors relief mission. He said he was also shooting video with the hopes of turning it into a documentary.
"This has been a life-changing experience," Scott told the News earlier this month. "I'll never be the same."
With Melissa Grace
NY News