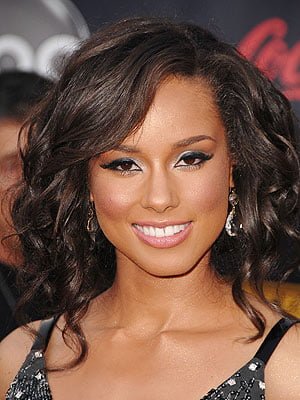 With her latest album, "The Element of Freedom," being pushed back two weeks to Dec. 15, Alicia Keys has been given some wiggle room to snatch up two of the heavy hitters on today's R & B charts, Beyoncé  and Drake.
Alicia is calling this "the most exciting collaborations of my career yet."
Beyonce will be featured on "Put It In A Love Song" which has been described as a smooth love ballad. You have to wonder what will this collabo sound like with both ladies exuding such powerful vocals. While Beyonce' is in the forefront on her song, newcomer, Drake, will be singing background vocals on "Unthinkable (I'm Ready)". 
To promote her album, Alicia will be making guest appearances on "The Today Show," "Oprah," "The Late Show with David Letterman," and "The View," all throughout the holiday season. In addition to the talk show circuit, Keys will also perform an intimate, sold-out concert in New York City on Dec. 1, which is World AIDS Day to which Alicia has always been an integral figure speaking  out on the disease. 100% of the proceeds will be donated to "Keep A Child Alive" charity. The event will be streamed live on YouTube at 8 p.m. EST.
Here is the tracklist for "The Element of Freedom:"
"Element Of Freedom (Intro)"          
"Love Is Blind"                               
"Doesn't Mean Anything"                       
"Try Sleeping With A Broken Heart"    
"Wait Til You See My Smile"           
"That's How Strong My Love Is"        
"Un-thinkable (I'm Ready)"                    
"Love Is My Disease"                  
"Like The Sea"                        
"Put It In A Love Song" (featuring Beyoncé)   
"This Bed"                                    
"Distance And Time"                   
"How It Feels To Fly"                 
"Empire State Of Mind (Part II) Broken Down"