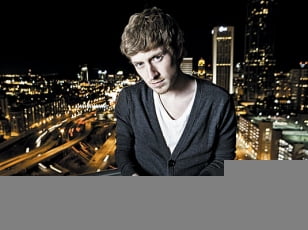 Asher Roth, best known for his hit song, "I Love College", has teamed up with Chevy's First Look, for a 2012 concert series headlining the rapper.
Along with Roth, the series will also bring out some of today's most promising music bands which will showcase both signed and unsigned artists.
Asher's 2009 debut album, "Asleep In The Bread Aisle" hit No. 5 on the Billboard 200 and spawned the top 20 Hot 100 hit "I Love College," is prepping his anticipated sophomore album, "Is This Too Orange?", for a 2012 release. Opening for Asher Roth in Los Angeles and San Francisco is L.A. elecro/rock duo Capital Cities. The L.A. show also includes up-and-comers Radical Something (who blend hip-hop and rock with a decidedly Californian vibe).
The concert is free and in order to get your free tickets to the shows in Los Angeles (April 17 — click for tickets) and San Francisco (April 24 – click link for tickets), you gotta go out to the links and reserve your spot TODAY!