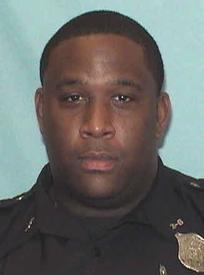 ATLANTA — An Atlanta police officer who faces multiple drug trafficking and weapons charges pleaded not guilty in federal court Thursday, Channel 2 Action News reporter Ryan Young has learned.
Lucius Solomon III, 31, is an officer in Zone 6. He faces charges that include attempting to distribute 5 kilograms of cocaine and possessing a firearm while participating in multiple sales of cocaine, according to court documents.
Channel 2's Young said the Atlanta Police Department worked with the FBI to arrest Solomon on Wednesday.
Federal attorneys said Solomon thought he was protecting drug dealers, but instead they were FBI agents working to catch the officer.
"I was outraged to learn that one of our own officers was engaged in illegal activity of this magnitude," Atlanta Police Department interim Police Chief George Turner said in a statement.
"He has no criminal history not withstanding allegations he is presumed innocent," said Buddy Parker, Solomon's attorney.
Solomon has been with the Atlanta Police Department for eight years. Before his work on the force, he served eight years in the U.S. Army, said Turner.
Solomon could face 65 years in jail if he's found guilty of all the drug and weapons charges.
The judge set a bond hearing for 11:30 a.m. Friday. For now, Solomon is being held in Atlanta City Jail, Young said.