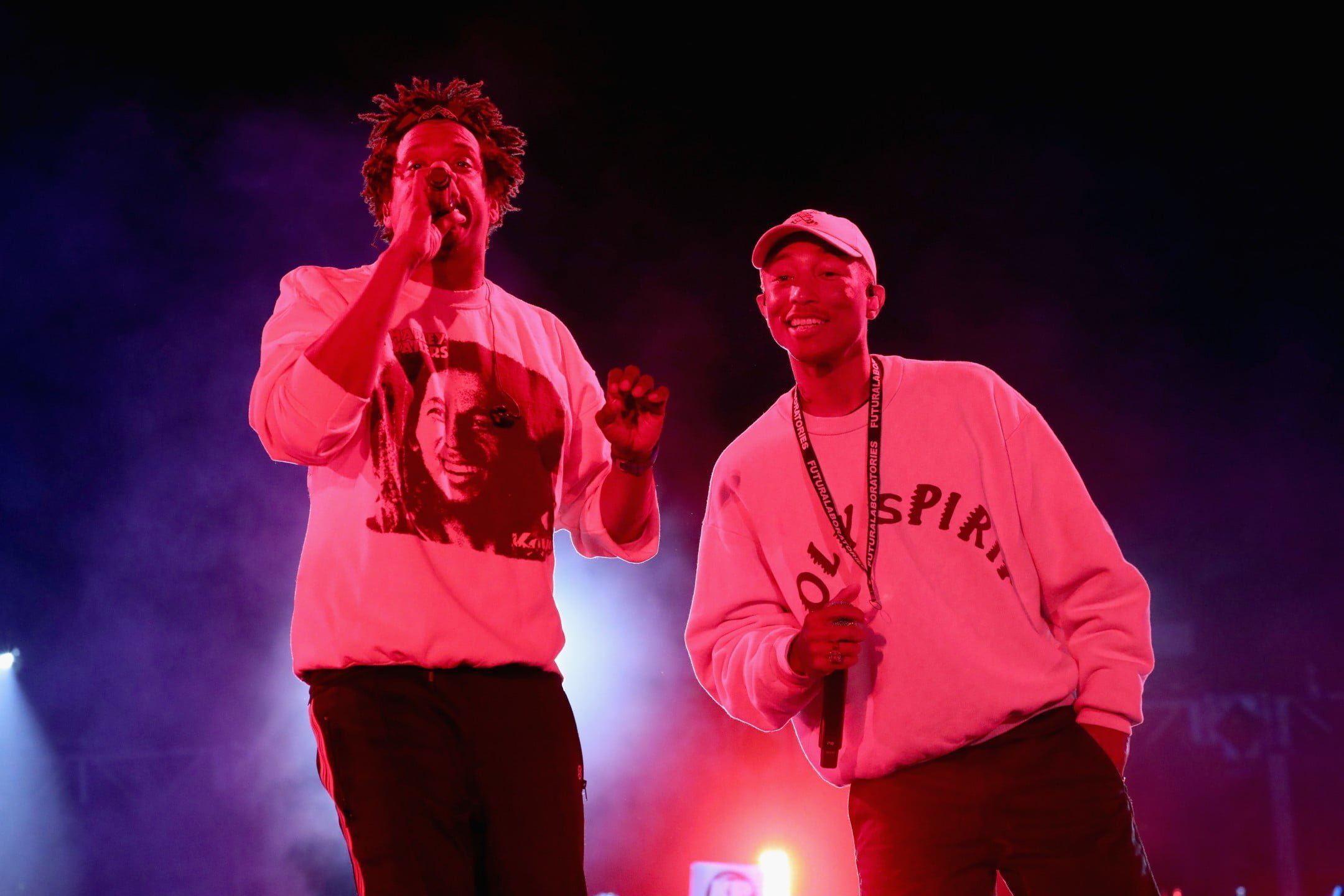 JAY-Z and Pharrell Williams have joined one another for a new Neptunes-produced song. Titled "Entrepreneur," which connects with Pharrell's new TIME cover package, "The New American Revolution."
TIME's, issue features conversations with Angela Davis, Tyler, The Creator, and others about "the systemic inequalities that Black people have faced throughout United States' history, and how a more equitable future might be achieved across policy, medicine, culture, sports, and education."
As Pharrell stated, "Entrepreneur" expounds on some of those themes.
"The intention for a song was all about how tough it is to be an entrepreneur in our country, to begin with," he said. "Especially as someone of color, there's a lot of systemic disadvantages and purposeful blockages. How can you get a fire started? Or even the hope of an ember to start a fire when you're starting at disadvantages with regards to health care, education, and representation?"
Also adding, "The song is trying to communicate that when we stick together, treat each other better and welcome each other, there's more money and more opportunity for everyone."
The singer truly believes economic empowerment is the "key" to making improvements in communities across the U.S.
"When you have successful beehive-type communities where you can circulate money within your community, it makes a huge difference," he added. "They keep saying the American Dream is about the house and picket fence, the wife and two kids. Come on–let's be honest. It's always boiled down to money and an opportunity."
In a January interview with Clash, Neptunes producer Chad Hugo mentioned they'd been working with Jay.
"I'm focusing on The Neptunes stuff, getting back on The Neptunes grind," he said. "We're doing a couple of things. There's a video game soundtrack that's in the works right now that I can't speak about … We just did some work with Miley Cyrus, JAY-Z, Blink 182, Lil Uzi Vert, Brandy, Ray-J, Snoh Alegra, G-Eazy."
Jay Z, in his verse, stresses the importance of supporting Black businesses and starting one's own ventures. "Black Twitter, what's that? When Jack gets paid, do you?," he raps, referencing Twitter CEO Jack Dorsey, before adding, "For every one Gucci, support two FUBU's."
"Entrepreneur" is expected to hit all digital streaming platforms on Friday (August 21).
Last update was on: September 6, 2023 5:37 pm