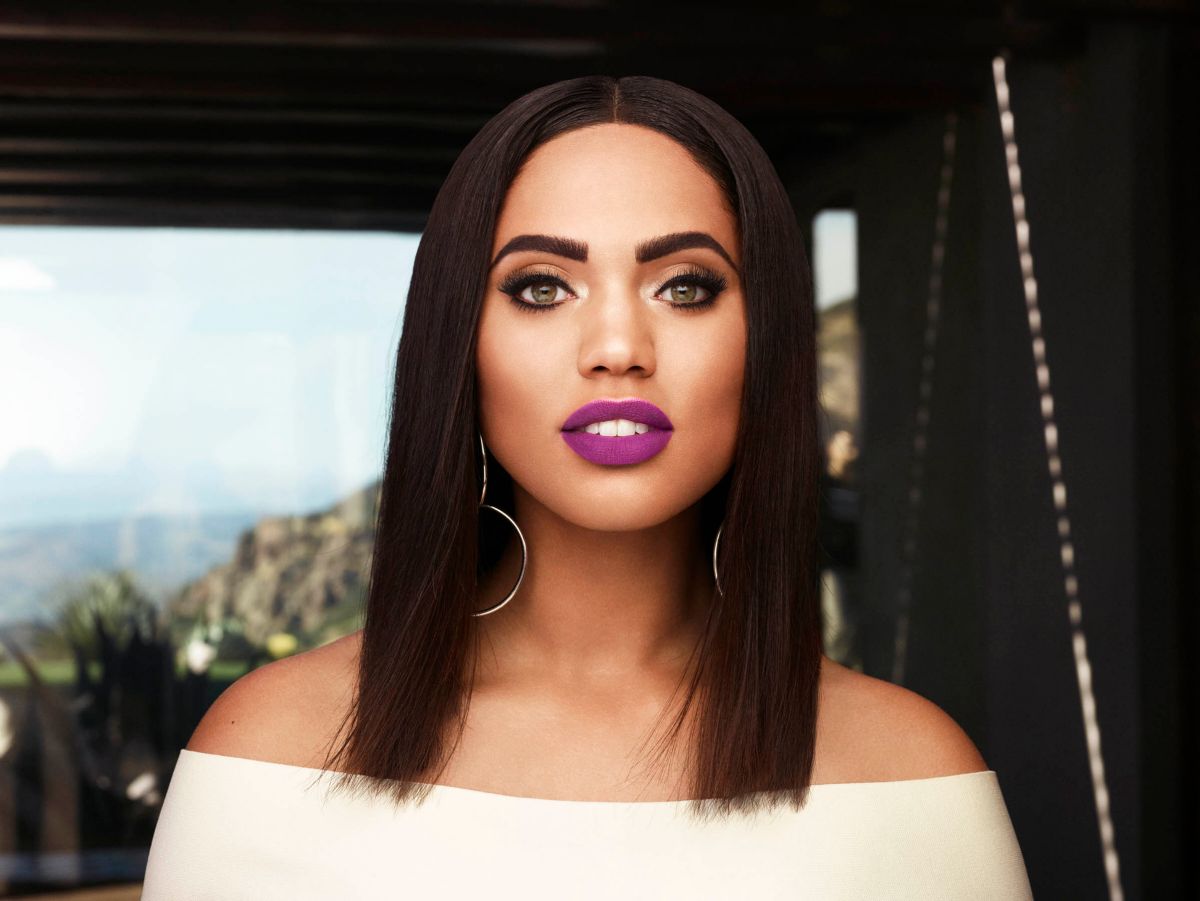 Shocking her 7.4 million Instagram followers, Ayesha Curry shared in her latest post her new "temporarily" blonde hair.  A short Boomerang-style clip in which she debuted her new hair color. She sat in a spacious vehicle with her husband, Golden State Warriors point guard Stephen Curry, by her side.
Sitting casually in a patterned jacket. Her hair was parted in the middle and looked to be pulled back in a low bun or ponytail. With a few strands remaining loose framing her gorgeous face. She had a seatbelt on and placed one hand underneath her chin, flaunting her long nails and the tiny heart tattoo on her wrist. Her brows were a few shades darker than her silky strands, and she looked radiant in the update.
Stephen was seated in the passenger seat and looked casual in a burgundy hoodie and black baseball cap, which he wore backward atop a do-rag. He wore an olive green scrunchie on his wrist and had a huge smile on her face as he made a silly hand gesture at the camera. The vehicle had a window on the roof that filled the car with natural light. The duo both kept their gaze focused on the camera with Ayesha's expression remaining as calm as Stephen's was joyous.
Ayesha's followers enjoyed her new look. And the post racked up over 2.4 million views. As well as over 697,000 likes within 13 hours of going live. It also received 11,141 comments from her eager audience, who raced to the comments section to share their thoughts on her new look. Even Twitter took in the frenzy and showed mad love to her.
Ayesha Curry took to Twitter on Monday morning to address the viral photo. She said it's just a wig, not a new hairstyle, adding that she uses that filter on Instagram all the time.
"It's the fun wig for a switch up and extremely common IG filter we all use from time to time for me… I just…" she wrote. "Y'all be taking this stuff wayyy to serious."
Last update was on: August 2, 2023 10:47 pm