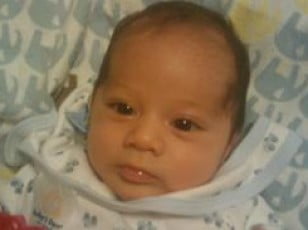 Charges were read in court early Friday against a mother accused of killing her 2-month-old baby.
Police said Narjes Modarresi told police on Wednesday that her baby, Misoh Golabbakhsh, was abducted after a man snatched him from his stroller around 4:30 p.m. in the 8000 block of Woodway.
An Amber Alert was issued for the boy Wednesday evening.
Police later learned that she lied. Police said Modarresi led them early Thursday morning to a wooded area near Buffalo Bayou where her 2-month-old son was buried in a shallow grave.
An autopsy was performed and it was discovered that the baby died from asphyxiation. Authorities said the baby was alive when the mother put him face-down in the mud. Mud and water were found in the baby's lungs, airway and stomach.
The mother was first taken to the hospital, but was released. She was booked into the Harris County Jail and is undergoing a psychiatric evaluation.
Modaressi is facing capital murder charges for the murder of her son.