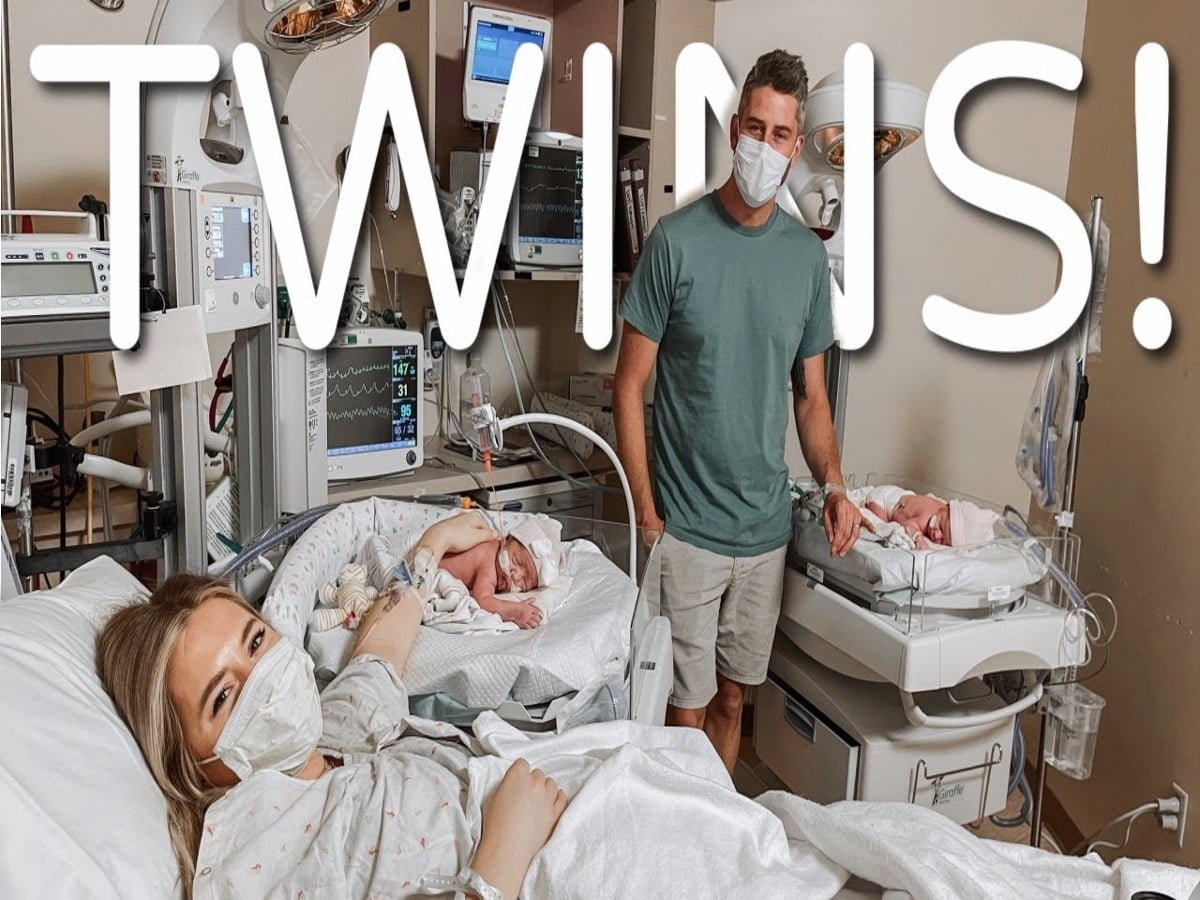 SCOTTSDALE, Ariz. – After giving birth to twins, former Bachelor star Lauren Burnham is back to the hospital after a scary postpartum health problem.
Lauren and her husband, Arie Luyendyk Jr., welcomed their twins the previous month, as many Bachelor fans know. They were the perfect gift to Arie for Father's Day, but the birth wasn't as stress-free as the new parents want it to be.
Initially, their son, Lux, was okay and was able to leave the hospital early. However, their daughter, Senna, stayed behind in the NICU because of some trouble breathing. Although she eventually got out of the hospital, the family is now challenged as the new mom is back at the hospital after some health issues.
Arie took to Instagram to update their fans about Lauren suffering from mastitis, which commonly affects breastfeeding women. The Bachelor alum informed fans that his wife is back at the hospital to treat the painful inflammation she's suffering in the breast tissue. It was a result of her birth complications with the twin, Arie added.
On Arie's IG Stories, he posted a photo of Lauren Burnham lying in a hospital bed. He also wrote in the caption that her mastitis is only getting worse even after getting on antibiotics. Arie also shared that his wife already received an IV drip along with antibiotics, but she has to stay at the hospital overnight.
In addition, the former Bachelor star informed fans that Lauren would also undergo some scans to check for any potential abscess.
It's been a rough month for the couple so far. It was only a month ago when Lauren Burnham gave birth on June 11. Previously, Lauren opened up about giving birth to twins and her daughter's early health issues. According to the former Bachelor star, it was stressful but still rewarding in the end.
Meanwhile, close family, friends, and many of their fans send their regards to the family, hoping Lauren gets well soon.
Last update was on: September 6, 2023 5:01 pm