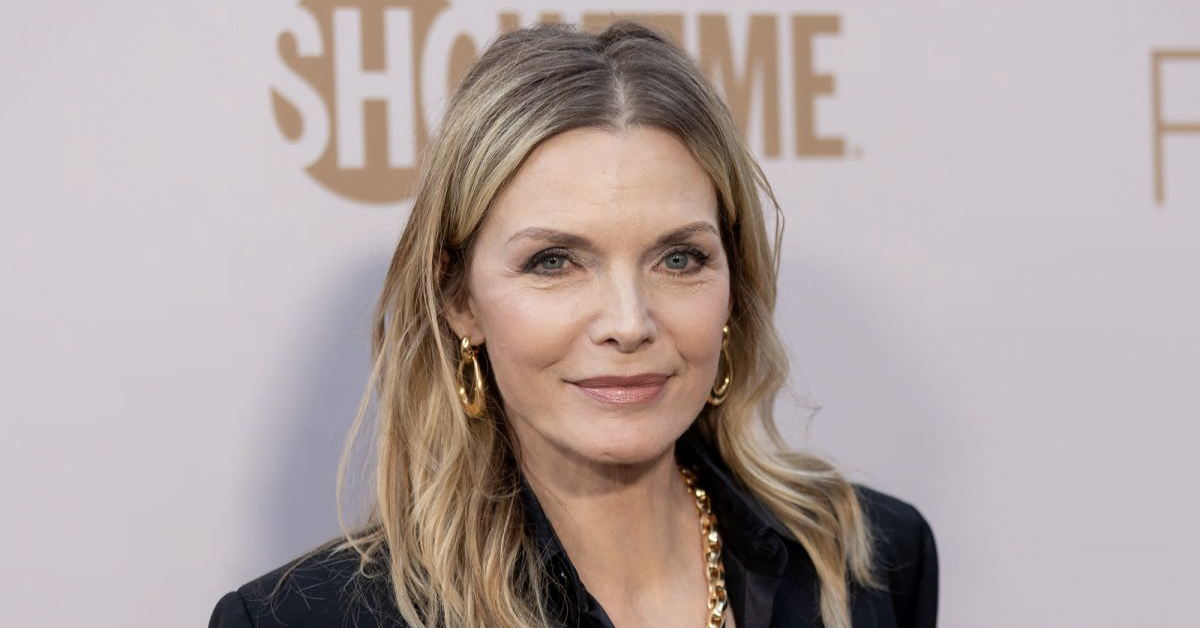 Michelle Pfeiffer consistently dazzles on the red carpet, but her laid-back looks are just as captivating. Last week, the 65-year-old actress shared a selfie on Instagram, showcasing her naturally youthful skin. Dressed in a relaxed gray shirt, her iconic blonde locks fell in natural waves, swept to one side. In her caption dated August 18th, she expressed gratitude for her "3M followers."
Although she's renowned for her roles, like in "Ant-Man and the Wasp: Quantumania," fans especially cherish Pfeiffer's down-to-earth moments. Comments under her post ranged from appreciating genuine makeup-free selfies of celebrities to describing Pfeiffer as both "gorgeous" and "ageless." On a different day, she sported a simple black tee, blue pants, and chic thick-framed glasses, all while sharing a moment with her rescue dog, Dot, captioning it with a casual "Good morning. #sundaymood."
Enthusiastic followers frequently praise her effortless charm. Many have noticed that she hasn't seemed to age, mentioning she looks as fabulous now as she did in the 1990s. Dot, Pfeiffer's dog, often features in these candid moments, further showcasing her authentic side.
Another instance on July 1st saw Pfeiffer going makeup-free, donning a Columbia University tee and a black cardigan. With Dot comfortably resting on her lap, her followers couldn't help but admire her genuine look, highlighting her "morning hair" and ever-present natural beauty.
Earlier, the actress who has ventured into fragrances, uploaded another genuine snapshot while holding Dot. This image presented the "Batman Returns" star with sleek black glasses, her hair in its natural wavy state. While holding her Terrier-Chihuahua mix wrapped like a baby, she humorously questioned how her beloved pet could've chewed her shirt. In response, her followers not only acknowledged her natural charm but also expressed their love for her stylish glasses and enduring allure.