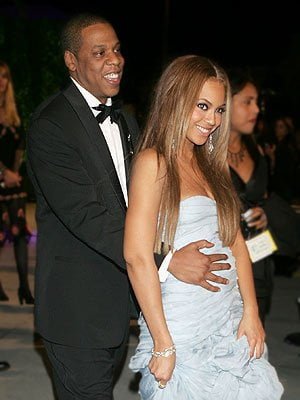 Seemingly putting to rest the flap around Friday's Internet pregnancy report, Beyonce Knowles partied away her Saturday night in Las Vegas.
The singer wore a skin tight gold sequin dress as she rocked the Tao nightclub with husband Jay Z following his Vegas concert.
"She was sipping on Ace of Spades champagne," says one fellow party-goer. "And the group was out until 4 AM."
This is not what you would call nesting. "She was having a lot of fun and dancing," says the partier.
Was Beyonce just having a good time or sending a message? On Friday, the Web site Media Take Out reported Beyonce's alleged pregnancy with multiple exclamation points. The non-bylined article cited an unnamed but "rock solid" source, who confirmed the happy news. The report said Beyonce was "doing fine and resting," but that she would continue working through the pregnancy.
Beyonce's camp followed up saying the report was "untrue."