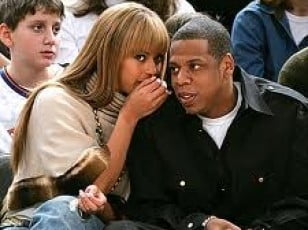 Beyonce is letting the world know that she isn't dropping any babies anytime soon.
"In a new interview with The Daily Mail, the normally tight-lipped singer opens up about her plans to one day start a family with hubby Jay-Z.
"My ambition is to continue to learn about the world and to eventually have a family," she says.
But Knowles, 28, insists that she's in no rush to become a mother, saying that there are "no dates, no times — it will happen when I am ready."
So what's stopping the "Single Ladies" singer from trading her world tour for diaper duty?
"Probably the biggest challenge in my life is time — making sure I have time to be a wife, to be a singer, to be a songwriter, to be an actor and still have time for my clothing line and now for my perfume," Knowles confesses. "I am like any other woman who has a child, who has a husband, who has a job. I think it's the hardest thing about being a woman because we have so many responsibilities."
She continues: "For me, balance is always really hard to find. I love so many different things, and to have the discipline to turn certain things away and focus on one thing at a time so that I can give it 100 percent is really hard."
Still, the singer says she's more open to the idea of having children with her 40-year-old husband now that she feels more confident as a woman.
"It takes time to figure out who you are and I am still discovering different things about myself," she says. "More and more I know who I am, I know what I like, I know what I want, and that makes me feel so free. I don't need to hide anymore.""