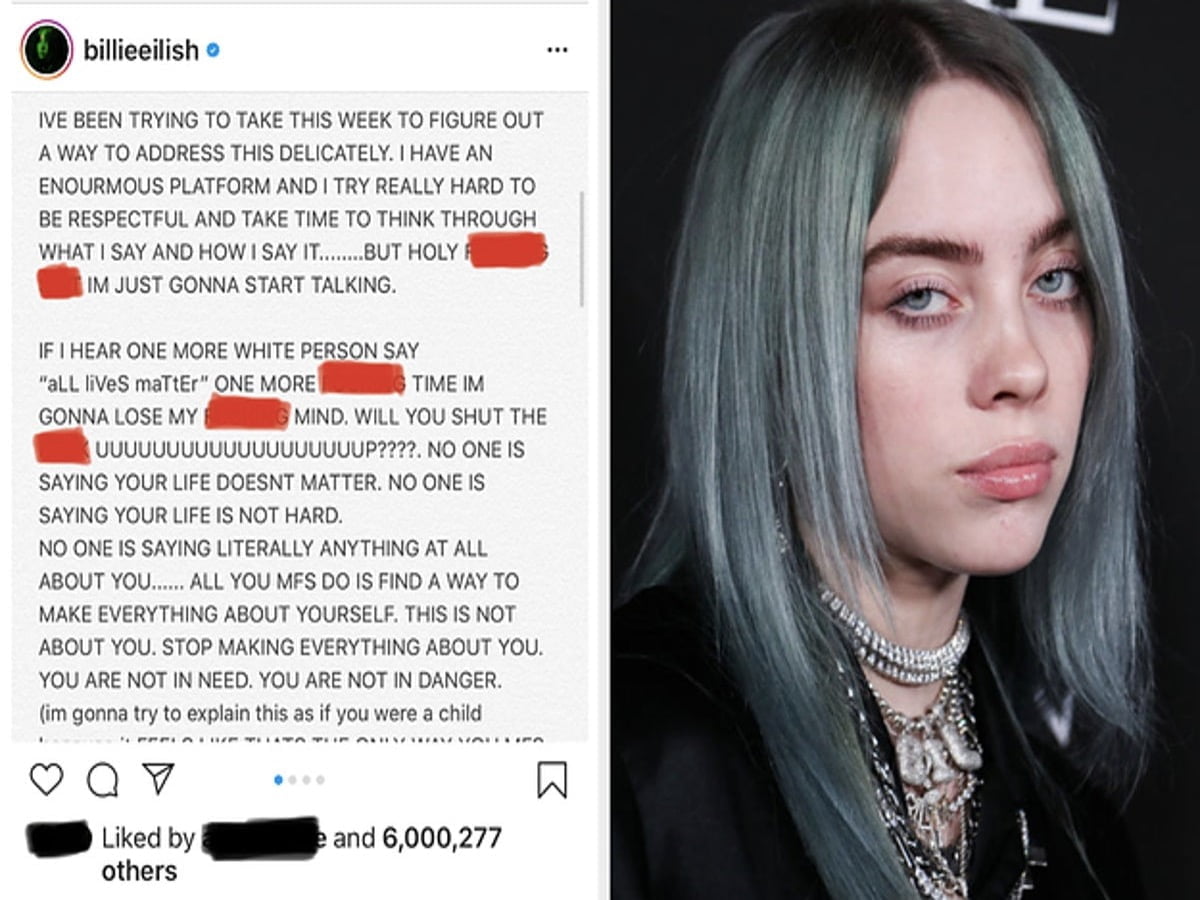 SYDNEY, Australia – Billy Eilish finally opened up about her past comments amid her racism scandal, saying she's ashamed of what she'd said before.
During the latest interview with Vogue Australia, the Ocean Eyes singer addressed some of the offensive comments she'd made in the past. Billie Eilish made it clear that she is no longer that person.
The racism scandal came after a video of Billie using a racial slur resurfaced, and she's been in hot water ever since. In the video clip, Billie was singing along to Tyler, the Creator's song called 'Fish,' in which the lyrics include an Asian slur.
Naturally, many of her fans are waiting for the singer-songwriter to say anything about it.
Finally, while chatting with Vogue Australia, Billie talked about her past and insisted that there are many things about the old her that she doesn't agree with now. In some things, the Billie Eilish right now even thinks the opposite as what the younger Billie does, she explained. In other words, the world-famous singer claims that she's become a completely different person than who she was before.
However, Billie also shared that she's aware that many things stay on the internet, making it difficult and often impossible to escape one's past. It is especially true for the singer as she's grown in the spotlight.
According to Billie, it's very weird that the public can see every part of her life and remember it. The internet is one of the culprits, bringing everyone's past to the surface. But Billie says that the public doesn't understand that some people are ashamed and embarrassed about their past. But there's nothing to do about it now because nothing ever goes away on the internet.
Billie also explained with Vogue how as a teenager, you don't know a lot about yourself. You're still trying to figure things out. But in the end, Billie Eilish apologized for saying the word that offended Asian communities and said that she's disgusted for even using it.
Last update was on: September 6, 2023 7:18 pm