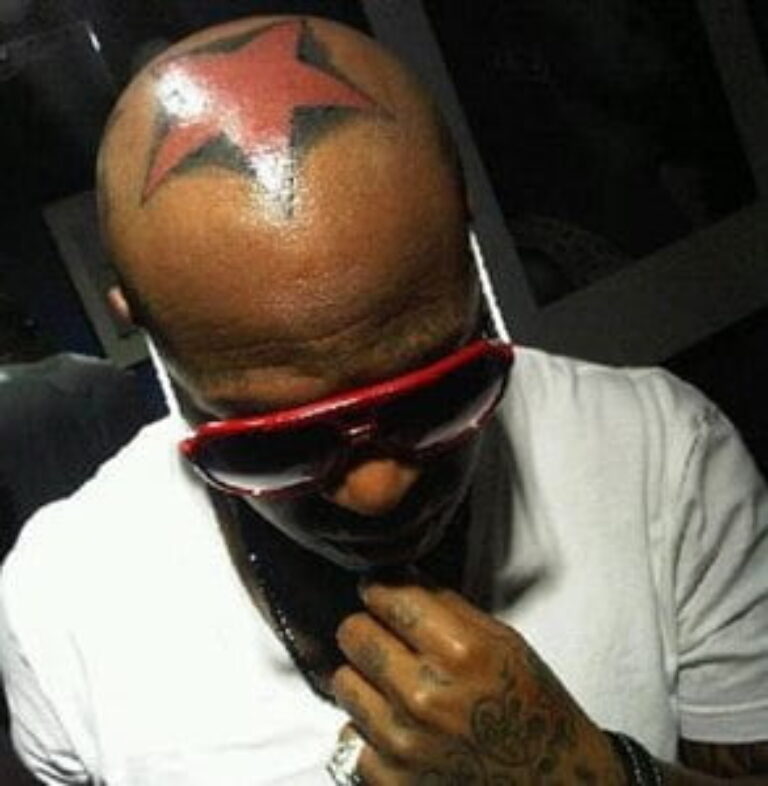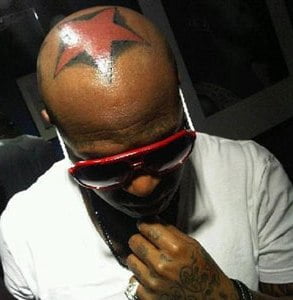 As if he and son/protege' Lil Wayne weren't tatted to the gills as it is, Cash Money CEO Brian "Birdman" Williams, has gone out and gotten himself a big red star tatted smack dab at the top of his head.
All that money that you have in the bank and this is what you do with it? All those starving children, families, homeless men/women out there and this is how you spend your money? I could go on for days on other ways that this man could have productively spent his wealth other than doing something innane such as this. Nonetheless, it's his money and he can do as he pleases!
Go out and cop Birdman's latest album Pricele$$ which is available in stores now!