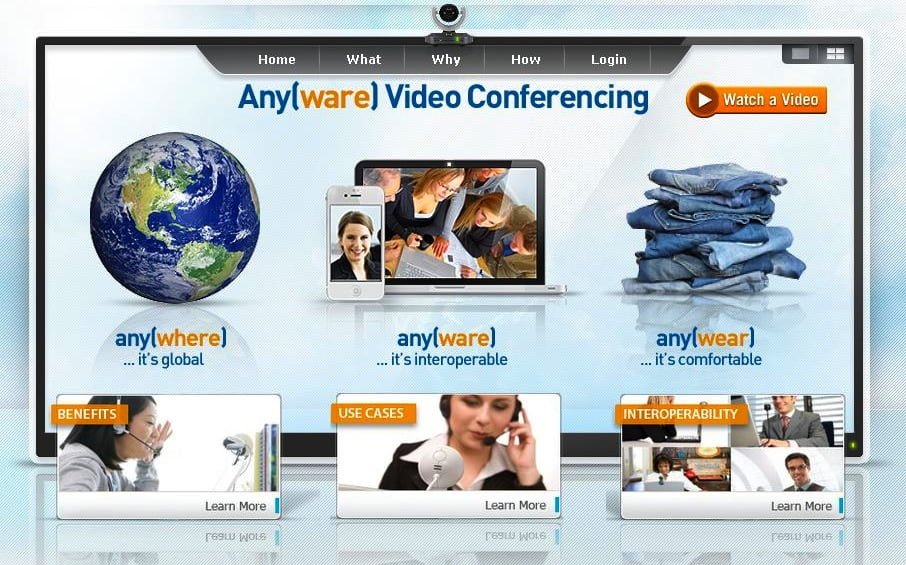 Blue Jeans Network, located in the Bay Area in Cailforina is taking John Chambers CEO of network equipment giant Cisco by his word
Cisco CEO Chambers' knows that video is the new "voice" and it all depends on how simplistic it is to start a video call.
The small rival network, Blue Jeans, claims it is the leader in making video services work together, says its new browser access technology does just that.
"All it takes is a browser and camera to join video meetings  or audio connections thus allowing technology, which is often proprietary, to work with services that are often not compatible," states Blue Jeans CEO Krish Ramakrishnan.
So callers on Skype can hook up with people using Polycom for example.
Video calls and meetings have yet to see widespread adoption beyond the corporate boardroom but new services and software are enabling a high-speed Internet connection and a standard desktop computer, smartphone or tablet can provide quality similar to expensive systems.
Blue Jeans says it connects everyone regardless of the systems used.
It counts companies such as Facebook, Gawker and Standford University among its customers.
Here's what Gawker had to say in a Blue Jeans press statement:
"Blue Jeans has removed the frustrating barriers that had previously kept Gawker Media from significant adoption of video conferencing," said Doug Faneuil, Chief of Staff, Technology and Products at Gawker Media.
It helps that Ramakrishnan knows the competition well.
He sold two startups to Cisco and worked for the company until leaving to explore HD video technolgies and then start Blue Jeans.
"We are slowly chipping away at Cisco," Ramakrishnan said.