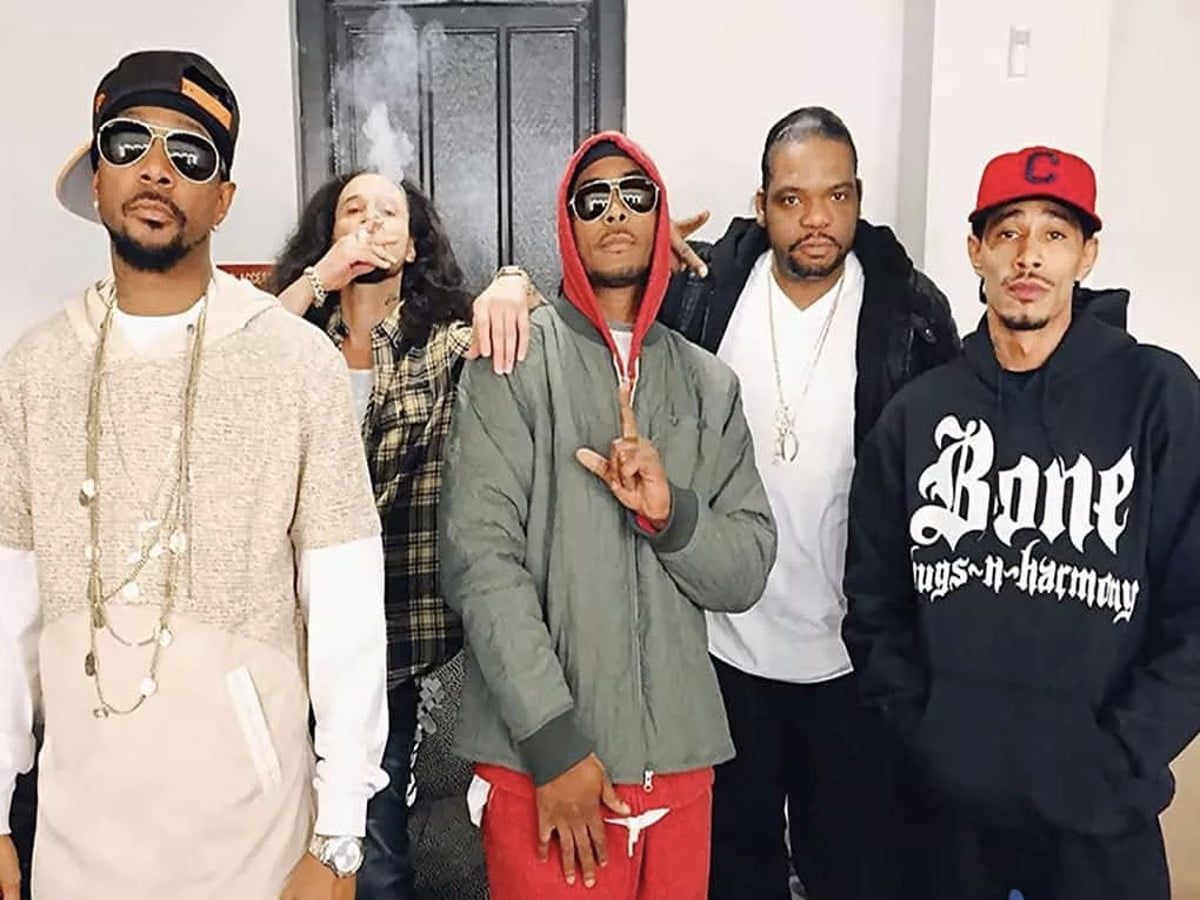 If you miss Bone Thugs-n-Harmony, you will appreciate learning this latest news about them. You can recall that this hip-hop group from Cleveland, Ohio gave the world amazing songs, like "Days of Our Livez," "Tha Crossroads," and their 1994 breakout hit single, "Thuggish Ruggish Bone."
Additionally, you must have loved Bone Thugs-n-Harmony collaborative tracks like "Home," featuring British singer Phil Collins and "Breakdown," featuring world-renowned songbird Mariah Carey.
Last Thursday night, December 2, Bone Thugs-n-Harmony's fans filled the Los Angeles Hollywood Palladium for the "Verzuz" show hosted by Fat Joe. Bone Thugs-N-Harmony's supporters who attended online and in-person became exhausted because of the delay. 
Then, "Verzuz" host Swizz Beats appeared to share his disdain for the delay with the spectators. Finally, Bone Thugs-n-Harmony and fellow legendary hip-hop group Three 6 Mafia appeared.
These two bands' songs certainly transported their fans back in time. You will also learn that there were some heated statements from Bone Thugs-n-Harmony member Bizzy Bone and Three 6 Mafia's Juicy J.
The former claimed that their rival band mocked him during their performance. Juicy J responded with something offensive you surely do not want to read or hear. 
The rap artists threw things at each other. This event eventually erupted into a full-blown clash following the back-and-forth comments across the stage. 
The "Verzuz" livestream got immediately cut out, and the production team proclaimed that such was the first-ever technical difficulty happening for a few minutes.
Then, the show resumed. Bone Thugs-n-Harmony certainly did not want to disappoint their fans as Bizzy Bone said he was sorry to the audience. 
You can tell the sincerity of this Bone Thugs-n-Harmony member. Bizzy Bone also remarked that he wanted to "keep the party going." With this report, you will still want to watch the forthcoming "Verzuz" performances. 
As you know, this webcast series made by record producers Swizz Beatz and Timbaland has featured hip-hop and R&B musicians like Bone Thugs-n-Harmony, highlighting their discographies in two 10-track rounds in a three-hour session.