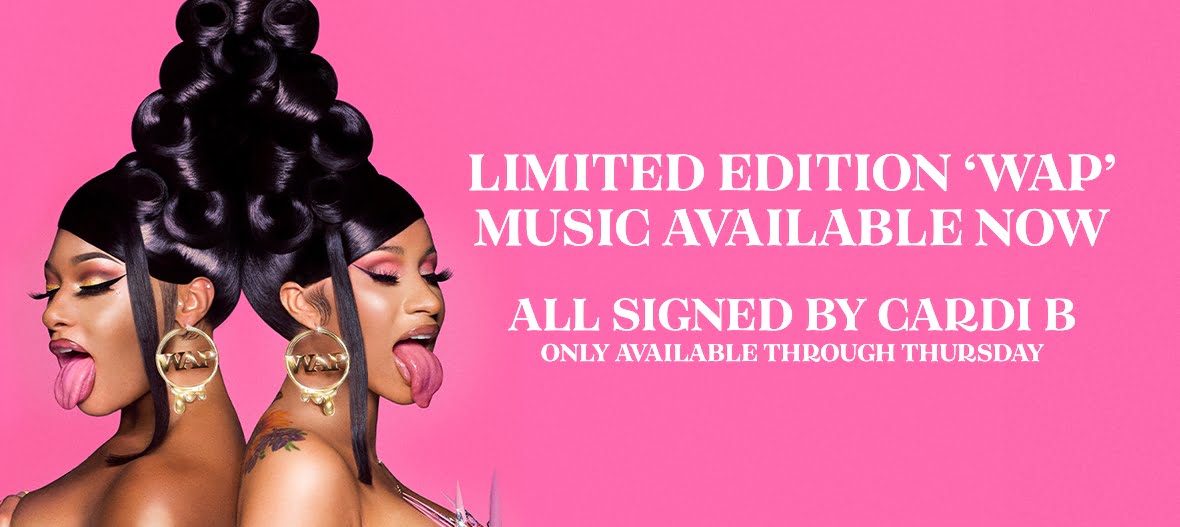 Announced on both artists' social media profiles yesterday (August 4), 'WAP' is set for release this Friday (August 7).
'WAP' will be Cardi B's first original release for 2020. And a follow-up to Megan Thee Stallion's March record, 'Suga', which featured the hit track 'Savage'.
2019 is when Cardi had her last track " Press" in 2019. Cardi has regularly issued out collaborations with artists like Bruno Mars, Post Malone, French Montana, and more. She starred in Netflix's hip-hop series Rhythm + Flow alongside Chance the Rapper and T.I. She also appeared on James Corden's "Late Late Show" segment "Carpool Karaoke," where the television host attempted to teach her how to drive.
Last night at 8:15 p.m., Cardi told her Twitter followers, "Ya better start going to my website now! Link in bio !" The link was for a store page to order vinyl, picture disc, and other editions of the single WAP', including a limited edition signed by Cardi. These releases will only be accessible for getting until this Thursday, August 6. About a half-hour, after Cardi guided fans to her site, it began not being able to handle the inrush of traffic, as she tweeted, "Deum ya crash the site! But keep going to that b*tch!"
As for Megan Thee Stallion on July 27th, she went live on IG.
Finally opening up about her recent shooting and the online conversation around it nearly two weeks after the incident took place. Getting emotional at times during the ten-minute broadcast, she spoke about the surgery to extract bullets from both her feet after the gunfire and added that the bullets did not hit bone or tendons.
"It missed everything, but the motherfuckers was in there," she said, adding that she is "alive and well and strong as fuck" but still processing. "It was like just the worst experience of my life, and it's not funny," she said. "There's nothing to joke about. There was nothing for y'all to start going and making up fake stories about. I didn't put my hands on nobody. I didn't deserve to get shot, I didn't do shit."
Megan concluded after all other speculations got addressed, by assuring fans she would be recovering and coming back to making music and performing soon. "I'm ready to get back to bringing the programming with my own hot girl shit," she said. "This ain't gonna stop me from being Megan Thee motherfuckin' Stallion."
As we can observe with this Friday's new single coming out. Ain't nothing in 2020 stopping both of these ladies.
Last update was on: July 27, 2023 10:19 pm