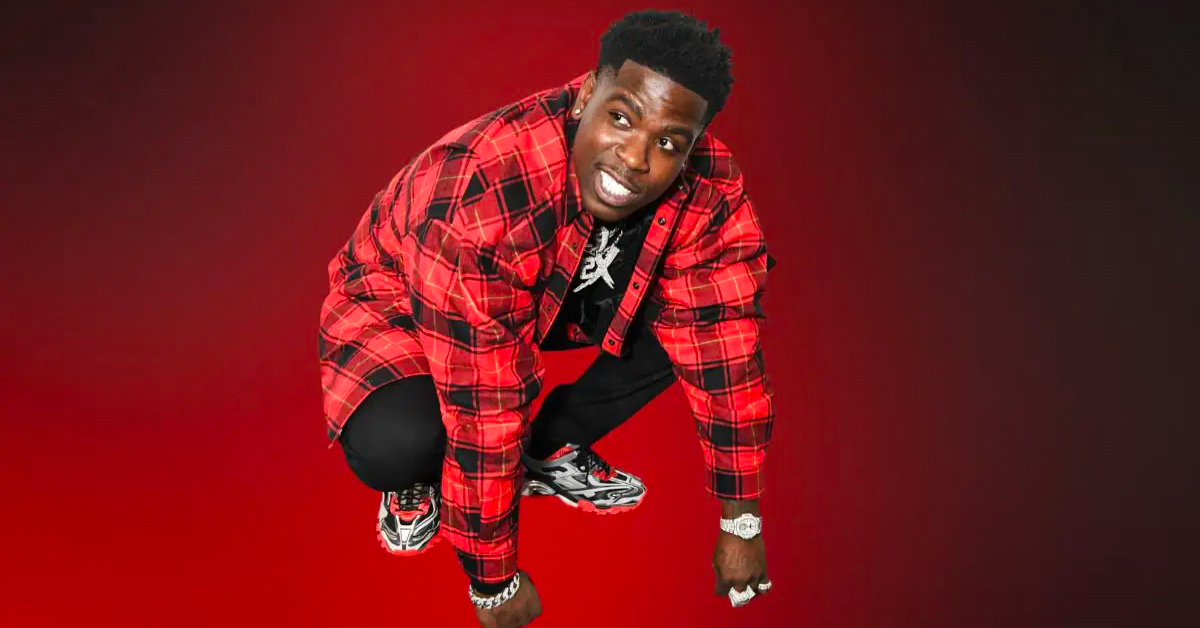 Despite his recent 15-year incarceration, Casanova seems to be faring well in the current circumstances.
Slowbucks, a close acquaintance of Casanova, shared an update on the rapper via his Instagram Story earlier this week.
He urged fans not to be swayed by rumors and assured them that Casanova is maintaining high spirits and doing fine.
Slowbucks added a plea for Casanova's release by including a screenshot that seemingly showed them communicating on FaceTime.
In the image, Casanova appeared joyous, wearing a broad smile.
The news brings relief to Casanova's supporters, who witnessed the rapper caught in a violent prison altercation in June.
As per concerning reports, he suffered a facial injury inflicted by another inmate during the altercation, which escalated into a weapon-involved brawl.
Following these reports, Casanova's lawyer asserted that his life was at risk at Essex County Jail.
The attorney elaborated that Casanova's renunciation of the gang publicly made him vulnerable, and this would make his future imprisonment significantly more challenging than anticipated by the judicial system.
Casanova is currently facing multiple federal charges connected to his alleged association with what prosecutors term "a vicious street gang."
Prior to his sentencing, Casanova penned a heartfelt letter to the judge, asserting that he had severed all ties with the Untouchable Gorilla Stone Nation gang.
In the letter, he expressed that he had realized during his music career that he did not require gang affiliations to succeed, and he wanted out even before his arrest.
"I believed that using the gang's name would help promote my career," Casanova wrote, "but I have learned otherwise."
He emphasized his sincerity to the judge, stating, "I am speaking the truth. I was not involved in the gang's day-to-day activities."
Last month, Casanova officially filed an appeal against his sentence.
"Despite achieving moderate success and signing with Roc Nation, he progressively distanced himself from the gang's activities while remaining a nominal member," asserted his lawyer.