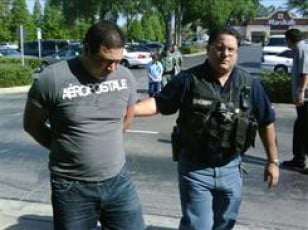 More than 50 suspects have been arrested in an insurance scheme that staged traffic accidents in Hillsborough County, deputies said.
Sheriff's deputies raided as many as four pain clinics in west Tampa, arresting employees accused of filing false insurance claims.
"These so called pain clinics are nothing but mills for insurance fraud and theft," said Hillsborough County Chief Deputy Joe Decobo.
Undercover deputies were able to infiltrate the pain clinics and took part in several staged crashes, deputies said.
They were paid $500-$1000 to participate in the accidents.
The National Insurance Crime Bureau estimates the insurance losses from staged accidents over the past eight months in Hillsborough County is $18 million.
The Sheriff's office called their operation "Crash for Cash".