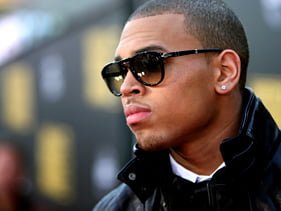 MTV Reports: Chris Brown has been doing a lot of explaining lately, but on Saturday he called into DJ Whoo Kid's show on Shade 45 satellite radio to dispel reports that he's been taking shots at Jay-Z.
"My Twitter ain't get hacked," Brown told DJ Whoo Kid about a quickly picked-up post in which the singer appeared to refer to Jigga as a "cornball" during the American Music Awards on November 22 (the tweet was quickly taken down). "People blew [it] out of proportion. … I was also commenting on certain things that was going on on the AMAs. I was tweeting randomly about what was going on … so, the homies was at the house and everybody was like, 'He's making an excuse.' All I twittered, I said, 'cornball' — I wasn't talking about homie at all," Brown explained.
"But the funny thing is, my homies was rapping and [I was like], 'Ya'll are just corny,' and so I just typed it in, and at that moment I started seeing the comments: 'Oh, you talkin' about Jay?' I was like, 'Hell naw, what you mean?' I said let me delete this before this be another story. I don't need no more problems right now, I don't need no more people cussing me out."
Brown clarified that he has no beef with Jay — who happens to be Rihanna's longtime mentor. "I've never really talked to homie," he said. "Ain't no beefs. I just get my money, [he] get his."
During the interview, Brown also confirmed that in addition to the 13-track Graffiti that drops on December 8, an 18-track deluxe version will be released on the same day.