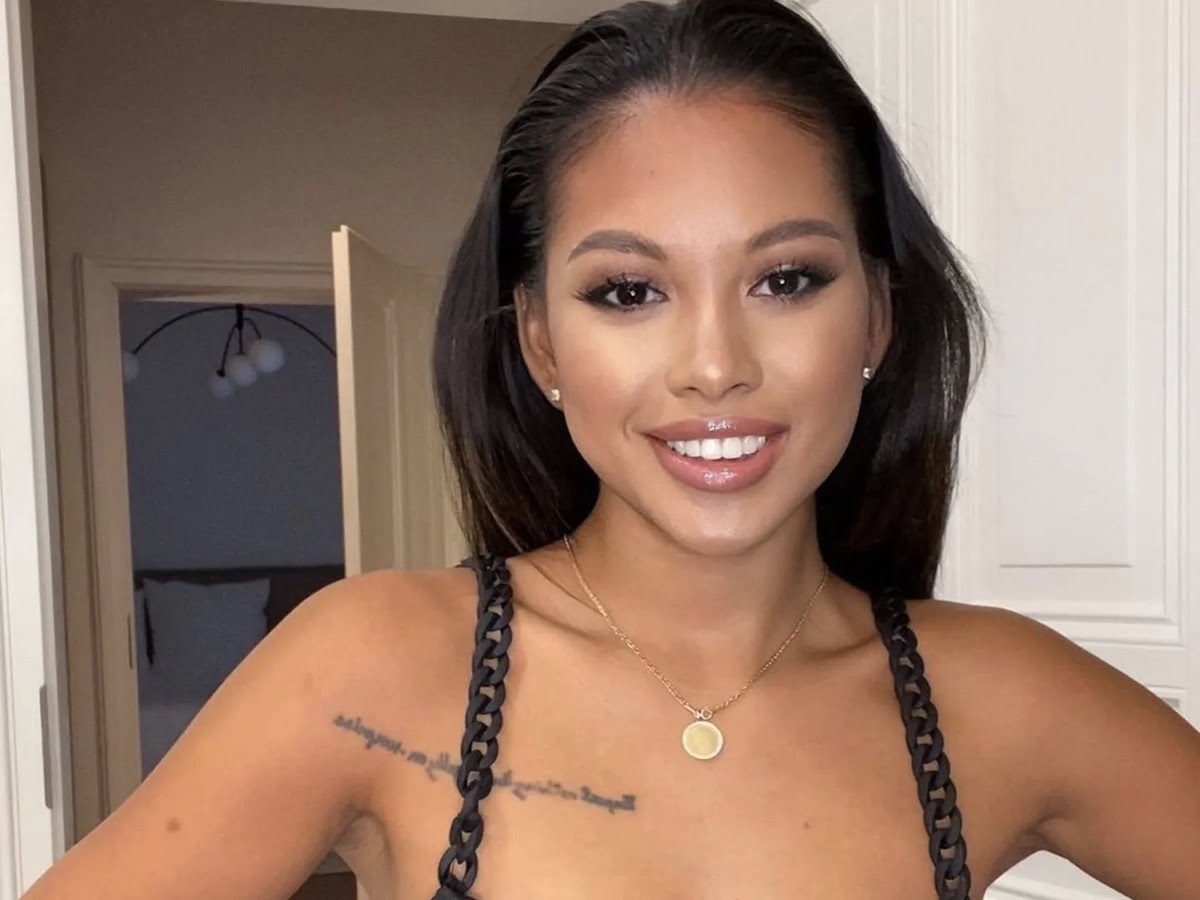 Chris Brown's baby Mama Ammika Harris shared a jaw-dropping Instagram post this week. The model's sizzling image on the famous Facebook-owned video and photo-sharing platform has already raked in 42,473 Instagram likes as of today, Tuesday, September 14.
You may wonder who exactly Chris Brown's baby Mama is. If you are a fan of Mr. Brown and read some details about him once in a while, you will find that Ammika Harris gave birth to son Aeko Catori Brown on November 20, 2019.
Chris Brown gave Ammika's child his surname because he had acknowledged that he is the baby's biological father. Ammika Harris's offspring fathered by Brown is the latter's second child and the younger brother of now 7-year-old Royalty Brown.
The stunning Ammika actually attracted fans worldwide after she began dating Chris Brown. Yes, she garnered fame through her relationship with the very personable and talented Christopher Maurice Brown.
Now, going back to Chris Brown's baby Mama's new sizzling-hot Instagram post: You can see Ammika showing her sexy physique as she stripped down and posed wearing just her titillating purple lingerie.
Ammika has certainly left her more than 1.1 million Instagram followers going crazy with excitement, as you can tell she is 100-percent hot. Chris Brown's baby Mama, who is currently 28 years old, reportedly displayed her long and foxy legs in her revealing purple lingerie in her latest Instagram photo.
When you gaze at Ammika Harris, she is surely sexy. What is more is that you will notice that the adjective "beautiful" dominated the fans' comments about the Atlanta, Georgia-born Instagram influencer.
Netizens certainly cannot help but praise the exotic beauty of Chris Brown's baby Mama. Instagram commenters said that the hot babe owner of the account with the handle @ammikaaa looks pretty with the color purple.
Plenty of them affirmed that such hue is their favorite. Some Instagram followers of Ammika Harris also mentioned that the American model and social media sensation is someone that Chris Brown is searching for, being a spiritual lady who complements the musician perfectly.
Last update was on: May 3, 2023 10:08 am