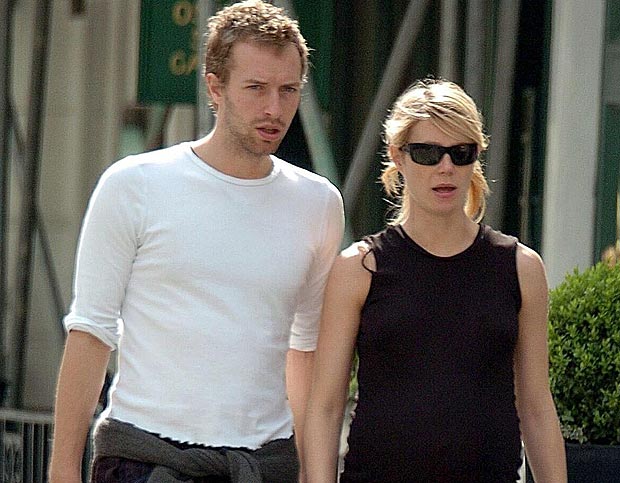 Since Chris Martin and wife Gwyneth Paltrow announced their now-infamous "conscious uncoupling", the rumors have been flying about affairs and "open marriage" agreements.
Page Six recently gave the story a very New York twist, revealing that Martin enjoyed a brief fling with a woman on the set of Saturday Night Live (SNL). Coldplay played musical guest to both Jon Hamm (2008) and Emma Stone (2011) on the long-running sketch show, and it was during the latter stint that Martin supposedly "openly" flirted backstage with an unnamed assistant.
A few days after the rumor started making its rounds, Chris's rep called it "completely untrue"; however, more details have emerged, with some parties claiming the woman wasn't actually an assistant — and definitely wasn't an NBC employee — but simply part of another celebrity's "entourage". For the notoriously reserved lead singer, open affairs with randoms seems a bit uncharacteristic, but it's telling that these details didn't emerge until after their eleven-year marriage was over.
Both parties are actually being scrutinized, thanks in part to rumors that started swirling last year. That's when an epic controversy brewed over a Vanity Fair article that was exaggerated to mythical effect; Gwyneth Paltrow got wind that the magazine was planning a "takedown" piece, and her camp's frenzied reaction sent the scandalous details swirling through the gossip world. The article allegedly linked Paltrow to Elle MacPherson's billionaire husband, Jeffery Soffer, as well as Kevin Yorn, an entertainment lawyer, and an unnamed author. Paltrow's representative denied these as well, but tellingly, Martin's camp declined to comment.