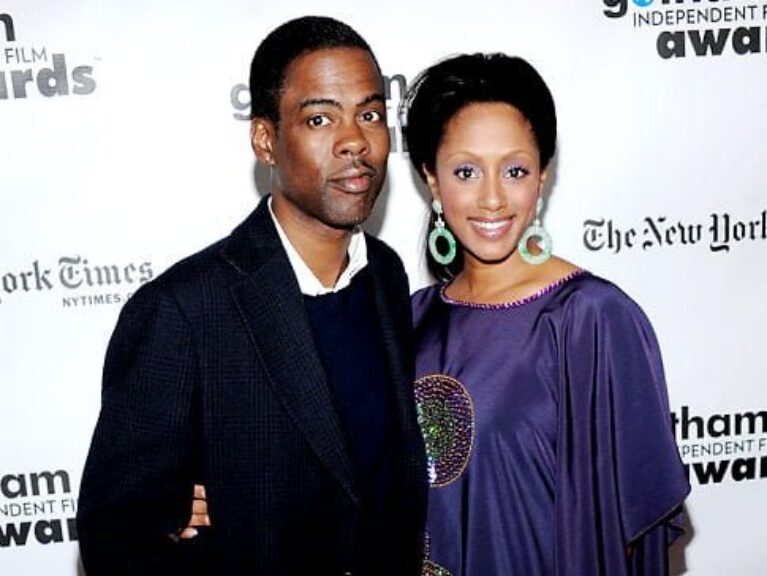 Chris Rock has some advice for Tiger Woods: Never say 'Never again.'
The former "Saturday Night Live" star suggested that the disgraced golf legend should not set the bar too high with his wife, Elin Nordegren.
"Just say, 'I'm going to try to do my best,'" Rock said during an interview with PBS' Tavis Smiley, set to air on Thursday.
The funnyman, who has been married to Malaak Compton-Rock for 13 years, knows from experience about having marriage woes aired in the public spotlight.
In 1998, while he and his wife were reportedly separated, Rock's brief relationship with Monica Zsibrita turned into gossip fodder when she claimed the comedian raped her, as well as got her pregnant.
These claims later proved false, and no charges were ever filed.
Since then, the 45-year-old and his wife have reconciled, and Rock told Smiley he has strived since then to "stay out of trouble."
"I went on David Letterman the other day, and I kissed my wife," he said. "I was back so fast, she woulda thought I got a pizza or something."
Always ready with a joke, however, Rock did suggest that should Tiger encounter "Empire State of Mind" singer Alicia Keys, cheating may be allowed.
"You never know when Alicia Keys might give you that look. What are you going to do? You're powerless," Rock said. "He's like, 'This is worth getting hit with another golf club.'"