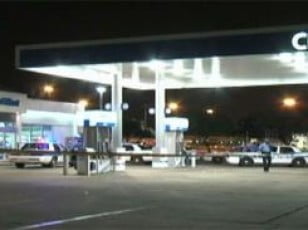 A Chevron store clerk was beaten to death in a brazen robbery across the street from an HPD substation Wednesday night, investigators said.
It happened around 8:30 p.m. at a gas station at Fondren and West Bellfort.
Police said the suspect, identified as Tony Lee Mayfield, 26, entered the store and asked the clerk for assistance with a lotto ticket.  Mayfield lured the clerk out from behind the counter and then forced him into the restroom, where the murder occurred.
Investigators said the clerk was brutally beaten, and it appeared his head was slammed against the tile multiple times. They also found a broken plunger and a pin nearby, which may have been used as weapons.