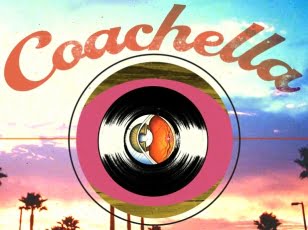 This years music festivals are expected to have some of the heaviest lineups ever. Coachella is this years first major music festival and with it's 143 acts, it is definitely setting the bar extra high.
Unlike years past, where eager concert goers who procrastinated on getting tickets and subsequently missed out, this years festival is being offered to fans TWICE. That's right! So if you intended to buy your tickets but were turned away because it was sold out now is your chance to go back in for a second chance.
Some of the biggest and most anticipated artists of this years desert lineup include Radiohead, M83, Frank Ocean, A$AP Rocky, Kendrick Lamar, Childish Gambino, Band of Skulls, Bon Iver, and many many more.
The concert is set to occur for two weekends in a row. The first weekend is April 13-15, and the second is April 20-22.
Just in case any of you plan on doing unnecessary stuff at these concerts, below is a list of DO's & DON'TS:
VENUE DOS AND DON'TS
.
o OK Backpacks (medium)
o OK All Ages Welcome
o OK Ins & Outs
o OK Hats
o OK Sun Block
o OK Lighters
o OK Cell Phones
o OK Sunglasses
o OK Dancing Shoes
o OK Cigarettes
o OK Small Beach Towel
o OK Ages 5 & Under Free
o OK Fanny Packs
o OK Digital Cameras (Non-Pro)
o OK Film Cameras (Non-Pro)
.
o NO Instruments (especially drums!!!)
o NO Knives / Weapons Etc.
o NO Chains / Chain Wallets
o NO Fireworks / Explosives
o NO Blankets
o NO Outside Food & Beverages
o NO Camelpacks
o NO Bota Bags
o NO Tents
o NO Flags
o NO Tailgating in Parking Lots
o NO Refunds Or Exchanges or Cancellations
o NO Chairs
o NO Video Cameras
o NO Audio Recording Devices
o NO Professional Cameras
o NO Stuffed Animals
o NO Sharpies / Markers
o NO Pets
o NO Drugs & Drug Paraphernalia